Max Verstappen says his Formula 1 employer Red Bull forbade him from trying out a MotoGP bike on the grounds that it would be "too dangerous".
The 21-year-old Dutchman, who has four grand prix wins to his name and is contracted with Red Bull through 2020, has previously expressed interest in trialling premier-class grand prix motorcycle racing machinery.
Speaking to Autosport's sister publication F1 Racing last year, Verstappen said: "I'd like to try MotoGP.
"When I was eight years old I used to race on two wheels as well as four. I really liked it - it was a bit more dangerous, of course, but absolutely I would like to try it.
"MotoGP is a different world but I like the feeling of getting close to the ground with your knees in the corners."
Verstappen has now revealed that he'd made the request to Red Bull - which serves as the KTM MotoGP team's title sponsor and backs several other squads and riders in the category - but was turned down.
"I would love to be able to race on two wheels," he reiterated during an event organised by his personal sponsor Exact.
"[But] I'm not allowed to. "I bought myself a Harley-Davidson and I asked the team if I could try a MotoGP bike, because Red Bull are a sponsor there as well, with KTM and Honda. And we have a track, the Red Bull Ring.
"But they firmly said no, because it's too dangerous."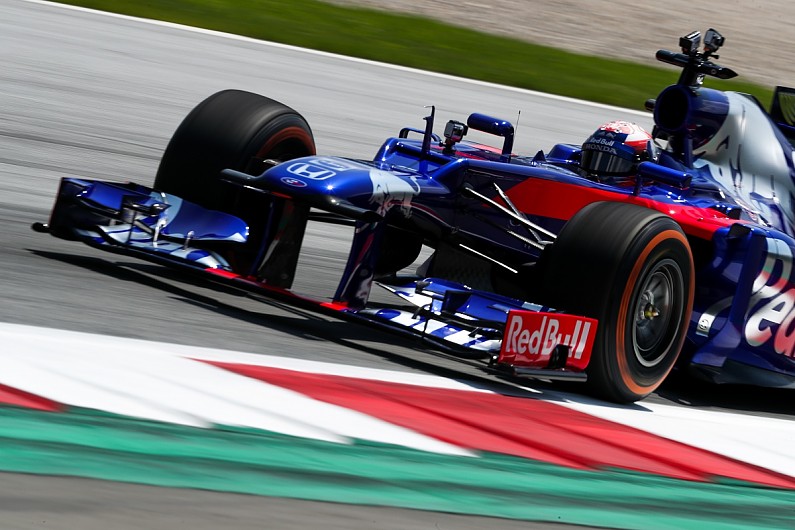 Crossover tests between F1 and MotoGP normally go in the other direction, with Red Bull itself arranging a test for Honda riders Marc Marquez and Dani Pedrosa earlier this year.
But McLaren driver Fernando Alonso did trial the Honda RCV213 MotoGP bike on two occasions, during the annual Honda 'Thanks Day' in 2015 and '16, while the British team was affiliated with the Japanese manufacturer.