The Mercedes Formula 1 team spent £309.7m in 2017, a rise of £45.9m over the '16 figure reflecting the extra R&D costs of developing a car for the new rules.
The numbers, which only reflect the cost of the team and not engine development at HPP in Brixworth, compare to the £263.8m spend of Mercedes' 2016 campaign.
Only around £60m of the 2017 total was actually paid by parent company Daimler AG, indicating that Mercedes' F1 campaign continues to fare well for sponsorship and prize money revenue.
Overall turnover, which includes F1 prize money payments, sponsorship and marketing revenue from Daimler, rose from £289.4m to £337.2m. A foreign exchange gain also contributed to that rise.
Mercedes points out that its revenue has increased by 194% since 2012.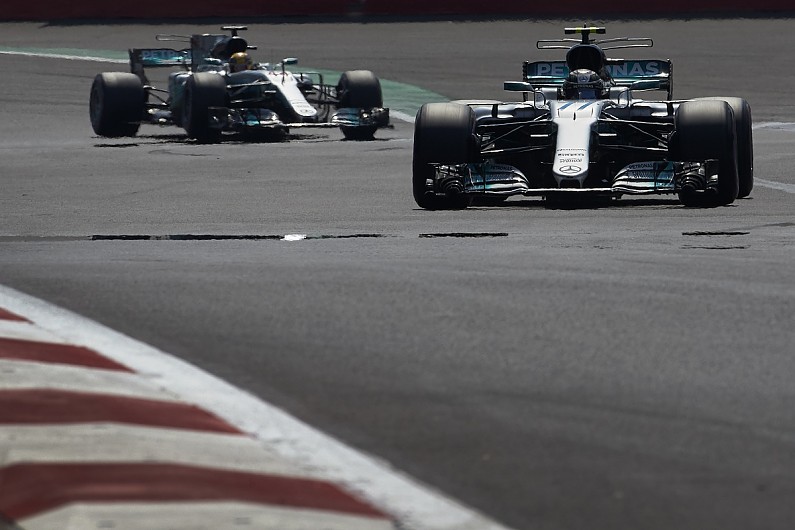 The Daimler marketing revenue, a figure that covers the benefits the team created for the main brand, is listed in the accounts as £90.8m, although that covers the combined payments made in 2016 and '17.
Although there is no official split listed for the two years, it is understood to have been roughly £30m in 2016, and £60m in '17 - as Daimler increased its payment by £30m last year to in effect address the extra car development costs.
In 2016 the team posted a loss of £3.8m, but that was impacted by one-off tax payment, and in '17 it made a profit of £13.3m.
The figures show that the team officially paid £19.9m back to Daimler AG to cover the lease of engines for the season.
The head count at Brackley in 2017 averaged 912, up from 849 the previous year, which contributed to the wage bill rising by £3.9m.
Mercedes also points out that it enjoyed a 24.7% share of TV coverage in 2017, representing an AER (Advertising Value Equivalent) of £3.4bn for its parent manufacturer and the team's partners.