The FIA is considering a change to the engine penalty grid system following the controversial Russian Grand Prix qualifying in which only 10 cars ran in Q2.
Drivers who change enough power unit elements to earn a back of the grid penalty start the race in the order those elements were first used, which is based on who left the pitlane first in practice one.
The automatic back of the grid demotion was in itself a tweak to the initial system of varying levels of penalties for different components, which led to anomalies such as drivers getting 60-place penalties on 20-car grids - though that at least helped order those penalised.
The current system means drivers concerned do not have any incentive to run in qualifying, though they generally make a token effort in Q1.
At Sochi three of the five penalised drivers were quick enough to progress to Q2, but none of them ran in that session because there was no point in wasting tyres or engine mileage.
Renault consequently also chose not to run in Q2 because it felt a guaranteed sixth row start with free tyre choice was advantageous.
The FIA is now considering making penalised drivers line up in order of qualifying time, encouraging them to participate fully in the session.
The change would also put a stop to the bizarre sight of penalised drivers lining up early at the pit exit at the start of first practice for grid position reasons.
"I don't think anyone could have foreseen what happened," said FIA race director Charlie Whiting.
"When you've got five drivers with exactly the same penalty, you then have to establish in what order they are supposed to be.
"I think there is another way, I've been talking about it to a few teams.
"Instead of having cars line up at the pit exit in a rather farcical way, and that sort of thing will only ever get worse, if you have five drivers you will arrange them at the back in the order in which they qualified.
"That would provide some incentive for drivers to actually go and qualify, and try to qualify as high as they could at least."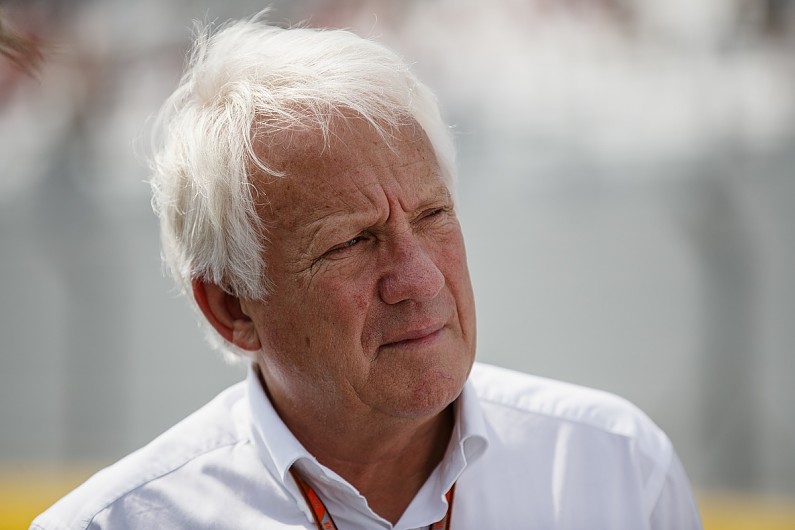 Whiting believes the chance of that plan being voted are "quite high", though he added "there may be some drawbacks that we haven't thought of yet, it's a relatively new idea".
Sporting boss Ross Brawn agreed F1 must "look at the rules to ensure they are comprehensible and produce the best possible show."
He also called Lewis Hamilton backing off at the end of a hypersoft run in Q2 so he could start on the slower ultrasofts "definitely definitely not good for the show".
Brawn said the recently-revealed push for a revised qualifying format was a good example of F1 needing to always evaluate potential changes.
"No agreement was reached on introducing it for 2019 but the seeds of discussion were planted, now we have to make sure they grow well," he said.