Stoffel Vandoorne admits his chances of landing a Formula 1 race seat for 2019 are "very slim" after being dropped by McLaren.
McLaren announced Lando Norris will take Vandoorne's place at the team alongside new signing Carlos Sainz Jr next year the day after the Italian Grand Prix.
Vandoorne is still chasing an F1 race seat but is also looking at alternatives given the diminishing number of seats available for 2019.
McLaren team boss Zak Brown has suggested Toro Rosso should sign Vandoorne, while the Belgian has also been linked to Sauber in the past, but remains at best an outside contender for either drive.
"The driver market has been a bit strange for a couple of weeks now and seats are closing down every day, almost," said Vandoorne.
"The chances to be on the F1 grid next year are very slim, but until everything is fixed I guess you've got to keep talking, keep trying and give everything for it.
"That's all I can do at the moment."
Vandoorne confirmed he has pursued talks with multiple teams since McLaren announced his departure and, while F1 is his priority, he is also looking at racing in other categories.
"There's been a lot of talks obviously and not only in F1," said Vandoorne.
"At the moment, we're exploring some different series as well, which hopefully in the next couple of weeks I will know something more about.
"Until the Formula 1 door closes you've got to keep all of the options open.
"There's some interesting projects that could become a possibility for next year but at the moment nothing is done and I'm still a free agent."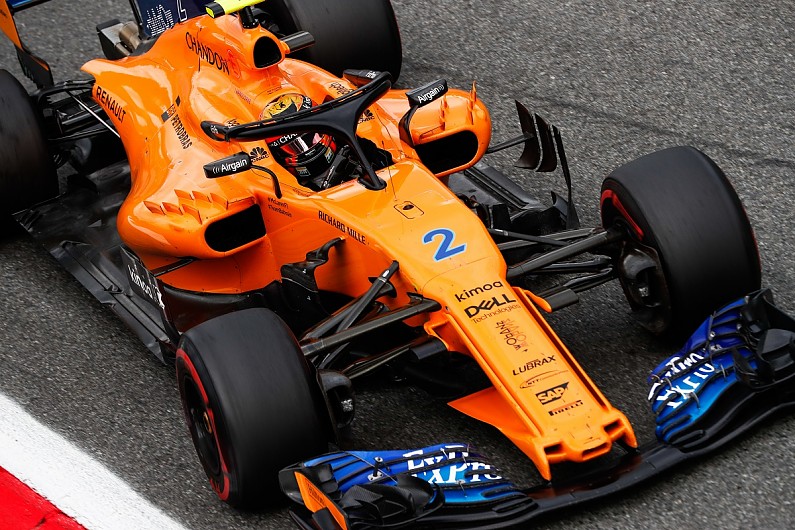 Vandoorne did not go into detail about what other categories were of interest but admitted the Indianapolis 500 was a race that appealed when asked about IndyCar.
"The Indy 500 is a special occasion, let's say," said Vandoorne.
"Obviously after what happened with Robert [Wickens], it's sometimes not always that appealing.
"It's definitely one of the biggest events in the world and I think to have an opportunity to compete in that and maybe fight for victory is probably something very special.
"But there are a lot of risks involved as well. You have to be able to prepared to take those."
Vandoorne is also open to a third driver or reserve role with a F1 team.
This could potentially be alongside a programme in another category.
"To be involved with a Formula 1 team would be good," said Vandoorne when asked whether a non-racing role would appeal by Autosport.
"The focus at the moment is to find a race seat, whether that would be in Formula 1 or out of Formula 1 I don't know yet.
"To have a main programme and then if there is no opportunity as a race driver, I think it would be good to be still involved in some way with a Formula 1 team."