Williams is in discussion with Mercedes about adding a gearbox package to its existing Formula 1 engine deal in 2019, deputy team principal Claire Williams has confirmed.
Sharing gearboxes is a common strategy on the F1 grid, with Haas and Sauber taking the Ferrari unit, and Force India using the same technology as the works Mercedes team.
In addition to potential cost savings, using the same gearbox as a frontrunning car gives a team one less item to worry about, allowing it to focus on other areas of performance.
Some teams also take the complete rear suspension package, while others design their own, around the pick-up points and geometry chosen by the supplier.
Williams has always opted to build its own transmissions, however, suggestions that the Grove team might consider buying one in from Mercedes emerged in April, with team backer Lawrence Stroll keen to look for ways to help find performance.
At the time Williams made it clear that she saw the team as a constructor, saying that "one of my responsibilities is to protect our independence".
However, circumstances have changed, because the team has been struggling to get off the back row of the grid all year, while the Haas model of taking as much as the rules allow from Ferrari has proved to be more and more successful.
"Team collaborations are now almost commonplace, aren't they?" Williams told Autosport.
"You almost have to explore every avenue or opportunity, so we're doing that. But nothing has been agreed or decided as this point.
"I'm not confirming what is or what isn't being discussed within that conversation. It wouldn't be appropriate to say."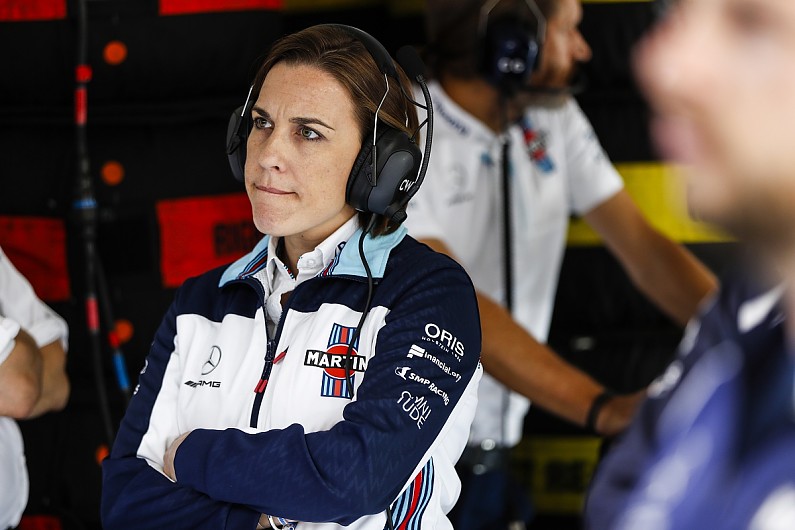 Williams wouldn't be drawn on whether a collaboration could extend beyond a Mercedes gearbox supply to rear suspension or other car systems.
"You should always explore opportunities, to see whether it makes sense from many different perspectives," she said.
"That's what we're doing at the moment, but we can't go into it in any greater detail.
"You have to think these things through thoroughly and analyse the impact of them before you make any rash decisions, and that's the process that we're in."
In April Mercedes F1 boss Toto Wolff admitted he would be open to forging closer technical links with Williams and/or Force India.
"I think we have seen that the system between Ferrari and Haas has worked, it has worked for both," said Wolff.
"It's an interesting revenue filler for Ferrari, and in terms of synergies, there is a lot you can work on, and it has functioned for Haas.
"They are a very competitive team without having built on a legacy, or without having built on knowhow that would have taken years and years to collect.
"So far the system is very successful, and of course our thinking goes in that direction - whether it is Williams or Force India to collaborate.
"We can do something for 2019. We have certain capacity."