Formula 1 world champion Lewis Hamilton has criticised the resurfaced Silverstone track, calling the British Grand Prix venue "bumpier than the Nordschleife".
The circuit was resurfaced at the start of the year to remove several major bumps that were particularly problematic for MotoGP riders.
Hamilton admitted the circuit is "the fastest it's ever been" but was relieved when practice ended on Friday and hit out at "wasted money, which could've gone to much better use".
"The people they hired did the worst job ever," said Hamilton. "It's the bumpiest track I've ever experienced.
"It's bumpier than the Nordschleife, which is 100 years old. It's rattling your freaking eyeballs out of your brain.
"Apart from that it's fantastic but jeez, they need to hire someone better.
"I don't know how you could do such a bad job in layering the track."
Silverstone's resurfacing has been carried out by Aggregate Industries, which carried out the circuit's last major resurfacing project 21 years ago and the partial repair work since.
It worked to a 3mm tolerance when laying the new track, which Silverstone managing director Stuart Pringle told Autosport was "a huge undertaking" and "a massive financial commitment on our part".
"The partially re-laid surface had introduced a circuit that was bumpy, with particularly changeable grip," Pringle explained.
"The asphalt mix is state-of-the-art. It's been laid to extremely fine tolerances, much finer than on the public highway, that are not easily achieved by most people in that business.
"There's a reason we use [Aggregate], and why our circuit manager of 30 years insists we use them.
"It's not what we wanted to hear on day one, particularly not from the star we're all rooting for, but we very much take it on board."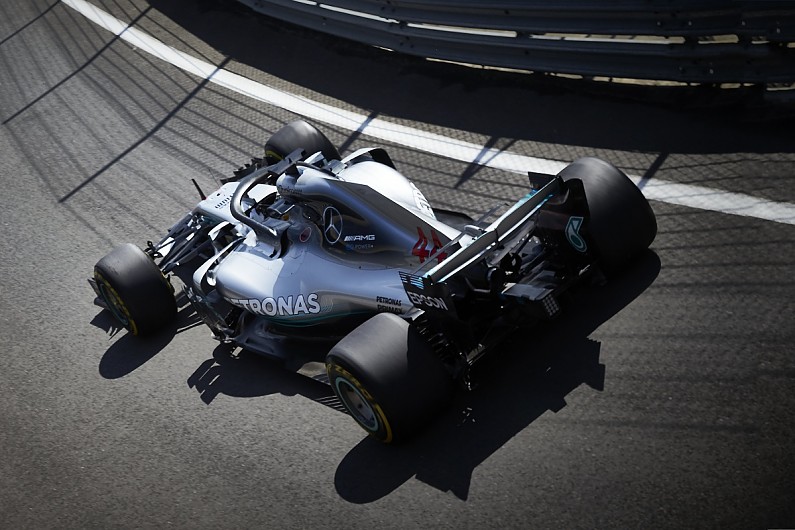 Not every driver was critical of the new surface, with McLaren's Fernando Alonso calling it "better, less bumpy, with more grip".
When he was told of other drivers' complaints, Alonso said: "They don't remember the race last year!
"It was very, very bumpy. It's the natural ground here, but it's definitely much better than last year."
Faster corner speeds and aggressive car set-ups will likely be accentuating the track's bumpy characteristics.
Silverstone will monitor feedback through the weekend and Aggregate will rescan the track to check for abnormalities beneath the surface.
This is particularly important ahead of next month's MotoGP round.
"There's no point doing it if it's not right," added Pringle.
"In making the circuit faster we may have brought some of its historic character even more to the fore.
"It's fantastic to hear it's grippier and quicker, which was the aim.
"We hear the comments, but it will be interesting to see how the weekend plays out and what we learn about our brand-new circuit after our first grand prix, particularly in view of the extreme temperatures we're experiencing.
"It's all part of a learning process. We will try to understand it - we don't spend that sort of money to do half a job."