Mercedes would welcome Porsche to Formula 1 in 2021 if it finally makes a commitment to return to grand prix racing, says Toto Wolff.
Porsche, which last had an F1 presence as Footwork's engine supplier in 1991, has played a part in the discussions over the future F1 power unit regulations that have continued since the basic package was announced last October, in company with the four existing suppliers.
So far it has made no formal commitment to the FIA and Liberty.
But it has indicated to Autosport that it would only return as a partner of an existing team, rather than in its own right.
Red Bull and Williams have both been linked to a possible future Porsche deal, with Williams having enjoyed a technology partnership with Porsche in the past.
Wolff says that Mercedes would be happy to see its Stuttgart rival join Ferrari, Renault and Honda.
"The more we can fight, on our little playground - in the sandpit - the more we enjoy it," he told Sky F1.
"I guess that Porsche's interested, and looking at the environment, it's not quite clear how.
"They are sitting on the table and giving their input."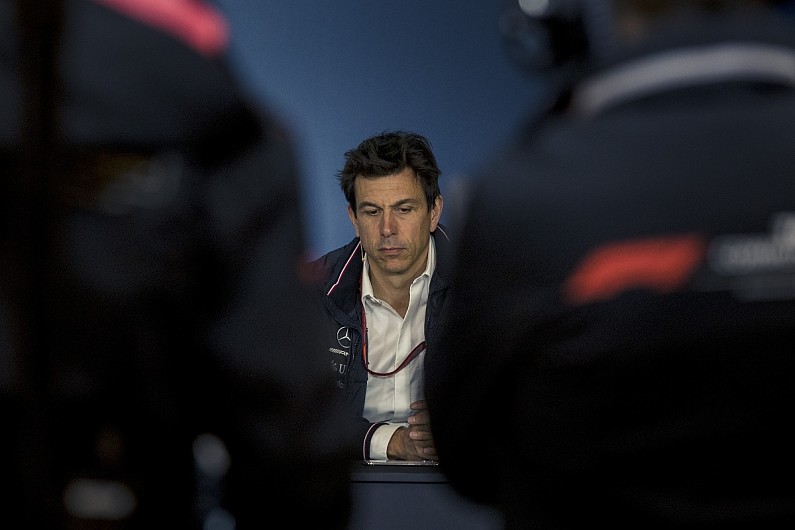 Wolff also made it clear that discussions are still ongoing on the details of the 2021 power unit regulations, with some manufacturers keen to retain more technology and more differentiation, and keen to limit the number of standard parts.
"They are not cast in stone, but I guess next week in the Strategy Group we are going to hear a little bit more," he said.
"It's still not agreed between what's been in the table in the past sessions and all of the engine manufacturers.
"So there are quite some tough discussions ahead, I guess.
"For us it's important that the technology message is still there, in efficiency.
"Because 'efficiency equals performance' is important when the whole world moves into green and electricity, and we, for historic nostalgia, move 20 years back.
"It's not something that we want to do. It needs to stay on a very high performance and efficiency level. It needs to be a different shade, and that is important for all us engine manufacturers, and not be a standard part."
Autosport has produced a standalone special magazine to celebrate our 70th birthday. All current print subscribers will receive a copy for free. To order your copy of the 196-page Autosport 70th Anniversary issue, please go to: autosport.com/autosport70th