McLaren Formula 1 driver Fernando Alonso feels he is leading a "revolution" in motorsport following his outing in the Indianapolis 500 and his victory in the Le Mans 24 Hours.
Two-time F1 world champion Alonso made his debut in IndyCar's blue-riband event last year having set himself a 'triple crown' challenge of adding Indy 500 and Le Mans victories to his Monaco Grand Prix wins.
He took a step towards completing the feat with his Le Mans triumph for Toyota last weekend and is completing the World Endurance Championship season for the LMP1 team alongside his F1 programme.

How Alonso really got on at Le Mans
Alonso conceded that it is uncommon for an F1 driver to compete in other categories and believes he is changing motor racing.
"In the modern era of motor racing this was not the normal thing to do," said Alonso.
"In the last two decades, I think we were more into professional drivers in one discipline maximising the skills in that discipline.
"So what we are doing now is quite going back a couple of decades and changing motorsport and I'm happy to lead that change.
"It's a bit of a change to the current motorsport norm, where you focus on a single series and you develop all your skills for a single car and a single set of rules and a style of driving.
"What we've done over the past years is probably a revolution for motorsport.
Alonso is yet to decide if he will stay in F1 next season, but admitted that focusing fully on the triple crown challenge was "very attractive".
When asked when he will attempt the Indy 500 again, he said: "I don't know. I need to think and set my mind for the future.
"Obviously the Indy 500 and the triple crown are still a very attractive challenge. When we attempted it last year it was for that reason and now it's just that one missing.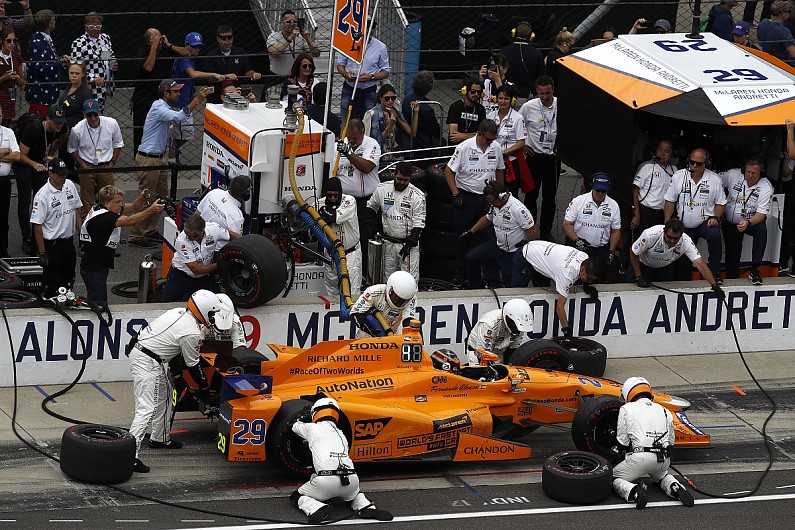 "I think I will make up my mind probably after summer.
"Definitely Formula 1 is still my world and my passion, but the triple crown is a very attractive target as well."
Alonso also suggested he is ready to look elsewhere if he feels McLaren will not be in a position to run at the front next year.
"One of the targets we had last year when we renewed was the hope of changing the power unit to move to Renault and be competitive, fight for podiums and maybe some wins, and we haven't found that," he said.
"We've found seventh place in the drivers' championship, which is almost like a victory in the midfield, but without a real possibility of fighting for podiums and too far from the top three.
"That's the goal for next year. If McLaren can't give me that, we'll see who else can."