Lewis Hamilton feared his Mercedes Formula 1 engine was going to fail in the Canadian Grand Prix, after it developed a problem at the beginning of the race.
Hamilton was forced into making an earlier-than-planned pitstop, which compromised his race strategy, so Mercedes could remove some bodywork panels around his headrest to bring his engine temperatures down.
While those modifications got the situation under control, Hamilton still feared his engine was going to let go.
"Straight from the start, we got out of Turn 2, the power started dropping out," said Hamilton, who finished fifth, and lost the championship lead to race winner Sebastian Vettel.
"There were lots of hesitations, engine dropping in power, so I thought the engine was going to blow.
"We don't have a problem with cooling, we just had something fail that sent temperatures up.
"It was an unforeseen issue and that was losing us power. We were operating far below our power target.
"The whole race, 70 laps, I thought the engine was going to blow up. It's gone a long way [on mileage this season].
"I was conflicted at the end because I wanted to push to get that next position but if the engine goes in the last couple of laps... the second to last lap I had some big dips in power.
"It was like, 'please, just one more lap to go'."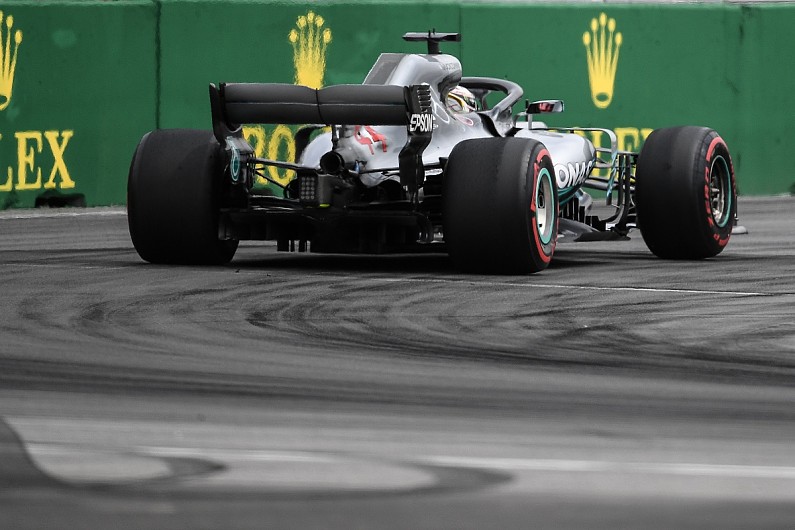 Mercedes boss Toto Wolff said the team tried to "manage the situation" in the first stint but eventually it had to bring Hamilton in to modify the cooling set-up on the car.
"The cooling level was set correctly, optimised for the start," said Wolff.
"Then it didn't come together as expected. It was a mechanical failure, so the car ran hot from the first lap."
Hamilton believes that as the season plays out, his fifth place in Canada could prove vitally important in the championship battle.
"I'm sure over the next couple of days it'll get more painful, [it was] ultimately a poor weekend, but it could be a lot worse," he said.
"I could have had a DNF and lost 25 points [to Vettel]. I'm just grateful the engine made it through today.
"While ultimately it's not a great performance from us, and we would want more points, if we look back in 10 races' time and say we had a fifth; it wasn't an eighth, it wasn't a DNF, I think I'll be grateful for it."