McLaren racing director Eric Boullier says the team's qualifying strugle in Montreal was due to high downforce levels it has had to run due to low-speed corners.
Fernando Alonso and Stoffel Vandoorne will start 14th and 15th in Canada, with both drivers figuring near the bottom of the speed trap ranking after McLaren tried to find more performance in the track's slower corners.
Boullier compared the outcome with Bahrain, where McLaren also had a poor Saturday.
"The car has a weakness this year which we have already pointed out, a low-speed-corner lack of grip," said Boullier.
"And here you have only low-speed corners, I think the highest [corner] speed is 140km/h [87mph].
"We knew coming here that it would be difficult, a bit like Bahrain characteristics.
"And to compensate for this lack of low-speed grip, we have to carry more wing, which means more drag.
"The best compromise for our speed level is to run more drag, more downforce, and that's hurt us."
Boullier stressed it is important for McLaren to continue to develop the car, despite the obvious temptation to switch development to 2019.
"I think it's worth developing it for a few of reasons," he added.
"The first one is to understand what's wrong, and to not repeat any kind of platform mistakes in the future.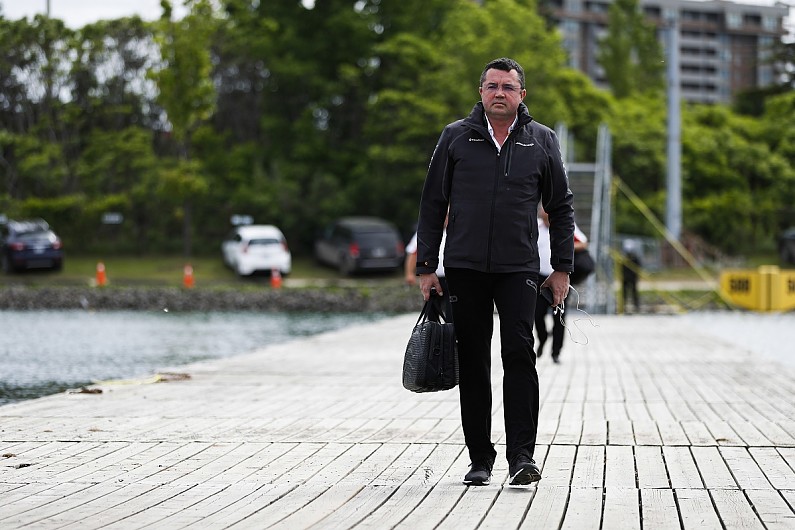 "And there is still time to develop the car, and potentially curing this low speed lack of grip could have a big impact on performance.
"We also need to make sure we don't compromise next year's development, as well as the understanding of the car.
"That's a balance which we are working on.
"We are flat out on trying to cure this car issue, and make sure we understand it for next year's car."
Boullier insisted he still has faith in his technical team: "We have 100% confidence in the group of people we have at McLaren.
"We can blame some issues on the car, definitely the car this year is not the car we were expecting to have.
"It's just a matter of understanding why, and making sure we have the right vision leadership for the future to make sure we can design and manufacture competitive cars.
"But I believe with the people we have in place today there is a great bunch of talent in McLaren."