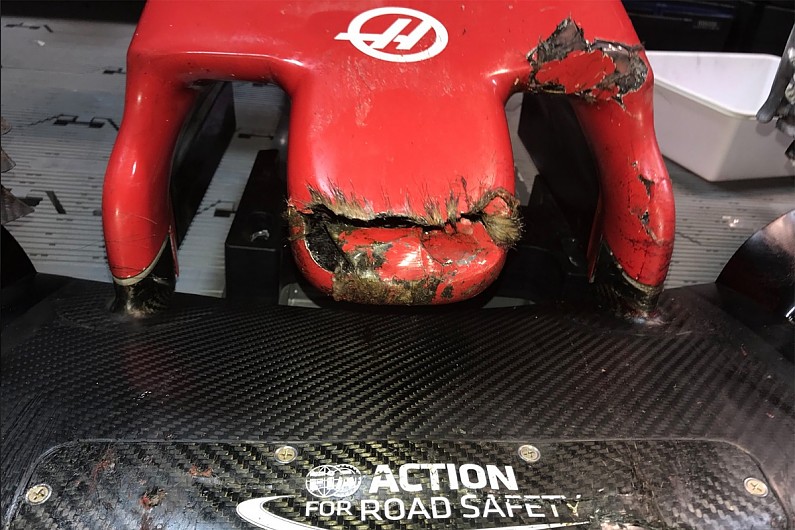 Romain Grosjean says he was surprised the marmot he hit in Canadian Grand Prix Formula 1 practice was not removed when first spotted on television earlier in the session.
The Haas driver hit the animal at the end of the long straight before the final chicane in FP2, heavily damaging his front wing in the process.
The team is limited on spares this weekend as it has brought a significant upgrade package to Canada, although Grosjean believes there is one spare wing and that any other damaged parts can be repaired.
"It was a big impact. It was a big animal," said Grosjean after the session.
"It's a bit disappointing because they showed it on TV before the beginning of the session at Turn 13, and that's exactly where I hit it.
"I'm surprised they didn't move it. It's a shame for the animal, of course, and it's a shame for our front wing as well.
"We are quite limited on spare parts, and losing a front wing like this is a bit disappointing.
"It felt like a big impact. If that happens to you in the race, your race is over - the damage was quite big."
We made up with the local wildlife!

???? @F1GPCanada #HaasF1 pic.twitter.com/EfQ5JNSyzj

— Haas F1 Team (@HaasF1Team) June 8, 2018
When asked by Autosport if race officials should have taken action to remove the animal once it was spotted on TV, Grosjean added: "I don't know.
"It was a bit strange that it was filmed, so they were aware that it was there, and it wasn't removed.
"I saw it [on screen], but you don't know if it's still there or not. You're not going to be looking for it.
"But it happens in Canada, and it's a shame. There are things you can control and things you can't.
"It's not great, but there's not much we could have done differently."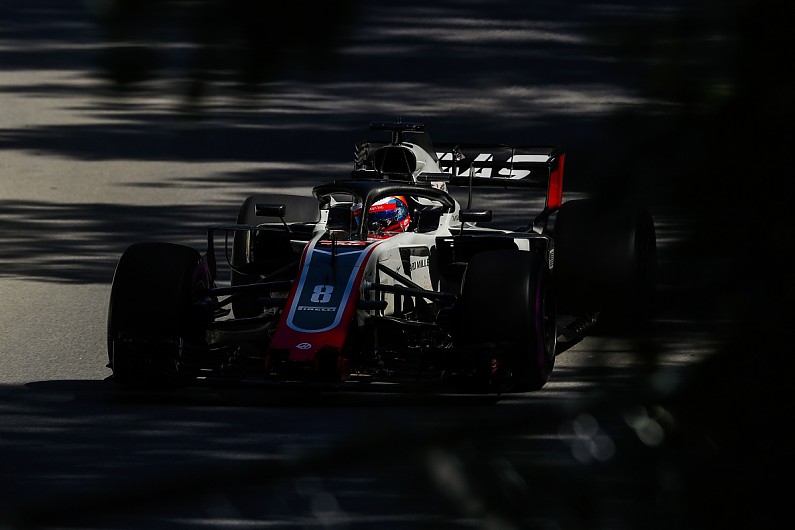 Upgrade promise
Grosjean ended Friday's running as the best of the rest behind the top three teams in seventh, which he put down to the gains made with the upgrade package.
"Seventh is where we want to be, best of the rest, and we've achieved that," he said.
"The car felt good, the upgrade is very nice, we've got some good front end there, which I'm very happy with, and more downforce in general.
"There are a few things we can improve for tomorrow but generally I was quite pleased with the car."
Team-mate Kevin Magnussen added: "It all looks like it is working as expected.
"It's not like we have changed the whole philosophy or character of the car - we've tried to put more downforce on in an efficient way.
"It has not changed the whole behaviour of the car. It feels the same, but slightly better.
"FP1 was really difficult and we didn't quite understand what was going on, but then Romain tried something that was very positive in FP2 and I will carry that into tomorrow and hopefully that will put us in a good position."