The FIA and Formula 1 have both asked Pirelli to simplify the names it uses for its tyre range in 2019 to make it easier for casual fans to understand.
The current range of compounds is set to be kept, but names such as ultrasoft and supersoft will be scrapped.
Instead, Pirelli will only present hard, medium and soft tyres at each grand prix weekend, with the actual compounds using those names changing depending on the circuit.
This idea has been around for some time, but it has now become an official request that Pirelli is currently analysing.
"We had a request from FOM and FIA to just call them hard, medium and soft," said Pirelli F1 boss Mario Isola.
"With three colours, the same colours and same names for all the races, but obviously different compounds, because you cannot use the same compounds in Silverstone or Monaco.
"On a second level we will have compound A, B, C, D, E, F or whatever, and we will tell you that for this race, the hard is B, the medium is D, and whatever.
"So for spectators it's probably more understandable, but you also have the possibility to go deeper in detail for technical information that we will continue to provide.
"It's an ongoing discussion, but we said we are available to evaluate this change."
One of the areas under consideration relates to the sidewall colours on the tyre compounds.
Currently, supersofts emerge from the Pirelli factory with red sidewalls, but in the future the colour of that compound will be different depending on whether it is allocated as a hard, medium or soft for a given weekend.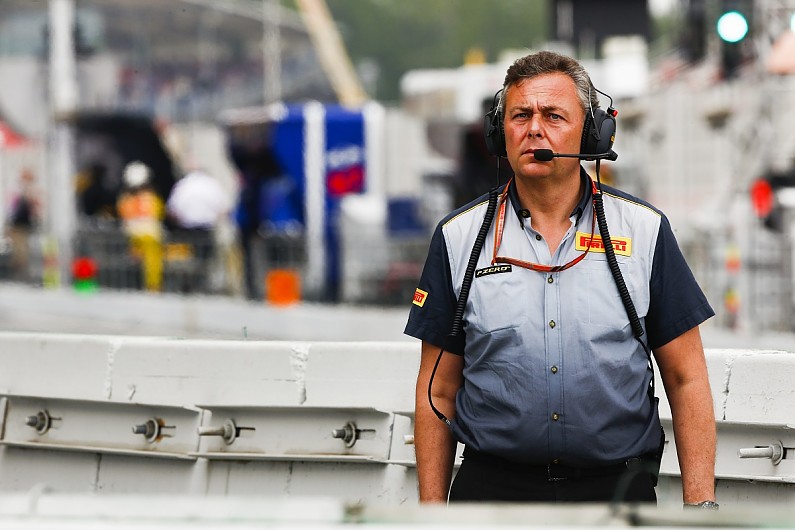 But Isola says that as tyres are made for specific races, that changed would be easy to deal with.
"I made a check with production and logistics, obviously we need to understand all the implications.
"We produce a specific batch for each race, to be sure that they all come from the same batch, so honestly to put a purple label or a yellow label or any other colour is not a big issue."
Isola expects Pirelli to have "five or six" tyre compounds to use across the 2019 season.
Pirelli has also announced that the Hungarian GP will be the third race this season to feature a 'missing' compound in the range of available tyres.
Teams will be able to choose from medium, soft and ultrasoft tyres - skipping the supersofts - as will be the case in Germany and happened earlier this year in China.