Ross Brawn has apologised to Formula 1 fans after the problematic launch of its new online streaming service for last weekend's Spanish Grand Prix.
The paid-for F1 TV platform offering is meant to feature live coverage of races including onboard camera and unedited team radio options.
However, the service, which priced at between $8-12 depending on the local market, endured a troubled debut last weekend.
Connection problems blighted the rollout and a notice from F1 said fans would be refunded for the equivalent of two weeks, covering the Spanish GP weekend and the gap to Monaco.
"I confess [social media] is not a big part of my world, but I do appreciate its importance in reaching new audiences, especially among our younger fans," said Brawn in a post-race F1 debrief.
"Three initiatives made their debut in Barcelona: F1 TV, the Twitter Live Show, and F1 Vision, the most advanced handheld device on which to follow the race.
"The launch of the former did not go very smoothly, and apologies to our fans, but we are dragging our sport from a place where none of these initiatives previously existed and we will get there.
"In some ways that's what Formula 1 is about, a sport where things are developed on the move and on the track with technology that is always cutting edge.
"We're in the front line with the aim of unleashing the greatest spectacle on the planet and we want to take you with us."
Brawn has not attended every race this year because of his workload but said that did give him the chance to watch races "like a fan".
He said a lot of work had gone into improving the base television offering to showcase driver talent.
"We have new camera angles, an all-new graphic design that we are constantly evolving and the new halo graphics which has managed to make the halo less intrusive on television to our viewers and fans," he said.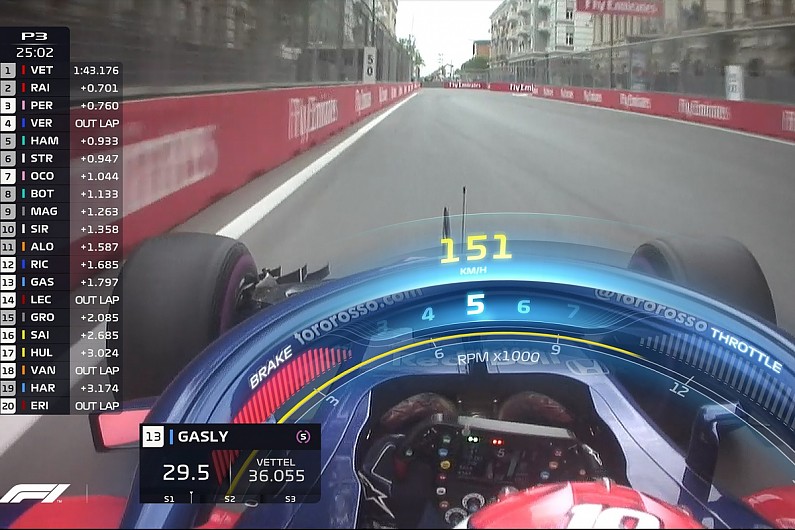 "There's a specially-made microphone placed to enhance the sound of the power units, and we are interviewing the drivers immediately after qualifying, following the heat of the battle.
"We are doing that after the race too, capturing the emotions of the drivers on screens around the world."
Commenting on the race itself, Brawn said the fact that every finisher outside the big three teams was lapped was an example of the "significant" gap between F1's de facto two tiers.
"This, under the current Formula 1, is not a surprise, and Barcelona is one of the extreme circuits," he said.
"However, we must have an ambition to reduce the gap and make the championship more balanced.
"We continue to work on this, along with the FIA and the teams, because we firmly believe that more closely matched cars are vital to the long-term success of our sport."