Guenther Steiner says Haas will probably have to change its R&D strategy to deal with the new-for-2019 front and rear wing Formula 1 rules that were passed last week.
Haas is understood to be one of several teams that voted against the proposal, which is aimed at improving overtaking, but enough squads supported the FIA/F1 proposal to push it through.
The US team had intended its 2019 car to be an evolution of this year's model, but team principal Steiner acknowledges that the changes are big enough to require its Italy-based aerodynamic team to possibly take a new direction.
"Now that they're throwing in this new aero regulation for 2019, we maybe need to change our plan," he said.
"Those decisions will be made in the next week.
"The original plan was to develop this car better, because it could be an evolution for next year.
"At the moment, I still have to speak to the guys back in Italy to see how we do best. We haven't had time to talk it through yet.
"For small teams like us, it is not an advantage to get a new technical regulation for next year so late. We will do our best, but it will not be easy."
Steiner also confirmed that Haas will not be following the general trend of bringing a major update package to next weekend's Spanish Grand Prix.
Instead, it will introduce bigger changes later in the season.
"There is always speed you can extract - I don't feel that the car is immature," he said.
"Our race team now is pretty good at getting the best out of the car - a lot better than we were in the first year. I think we're at a good level.
"What we need to bring now is updates - aero updates - and we will bring them.
"I don't know what other people bring, but for sure, there will be updates. We are bringing only small ones for Barcelona.
We're coming a little bit later this year with our updates."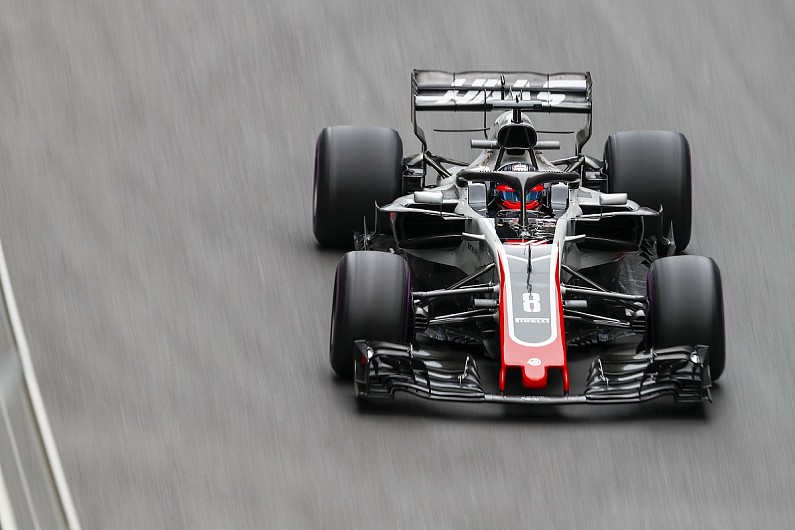 Steiner reckons the VF-18 can achieve podium finishes if the team can take advantage of the sort of opportunities that were seized by Force India in Baku last weekend.
"If all the stars line up, then it's possible, like in Azerbaijan for Sergio Perez," he said.
"Something like this needs to come up for us to achieve that.
"Just racing ourselves into a podium will be difficult without other circumstances, like some of the top-three teams dropping out.
"The car is capable to get into the points at any track. We just need to execute and we need a little bit of luck.
"As much as I don't believe in being unlucky, I wouldn't call us lucky this year.
"A little bit of luck, and good execution, which we've shown we can do, and the car is there.
"At the moment, we could do it any weekend, we just need to get all the t's crossed and the i's dotted."