The Mercedes Formula 1 team has provided further explanation of the costly strategy decision that opened the door for Red Bull to win the Chinese Grand Prix.
Red Bull chose to pit both Max Verstappen and Daniel Ricciardo for fresh soft tyres during the Shanghai race's safety car, but Mercedes left Lewis Hamilton - who was running fourth between them - out on his medium compound.
Ricciardo ultimately won, with Hamilton only fourth.
Mercedes strategist James Vowles backed team boss Toto Wolff's view that the first half of the race suggested the tyre difference would not be significant enough to justify a stop.
"The situation across the race at that point was that cars weren't really overtaking even when there was a difference in compound between them," Vowles said in a video released by Mercedes.
"We had Kimi [Raikkonen] in front [of Hamilton] on the soft tyre, no difference between the two cars, we couldn't even get close.
"Verstappen was on the ultrasoft tyre [in the first stint], a tyre that was very sensitive and very difficult, and neither Kimi nor Lewis could make any inroads into him at all.
"The difference between compounds wasn't working out."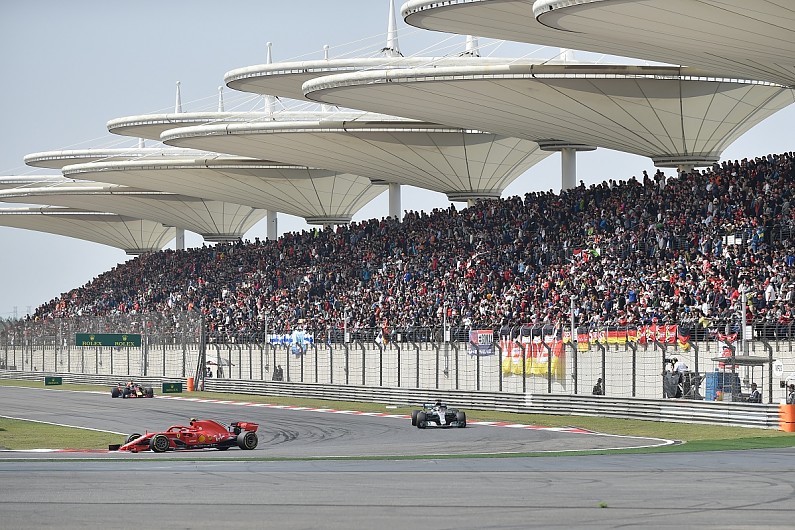 Vowles said Mercedes' focus was on how many positions Hamilton might lose with a pitstop.
"Under that safety car condition we always review how many positions we can potentially gain, and how many positions we may lose," he said.
"So first of all, what would we have gained? Verstappen ahead, we knew there was a chance they would come in with the safety car, and it would put Lewis back up into a podium position if we can take that medium to the end of the race and defend against those cars behind us.
"The medium on our car was working very, very well. Indeed we knew that you could do 40 laps on it.
"So the first question is, is a 10-lap old medium going to suffer? The next question is, how many positions are we going to lose behind us?"
Vowles said Raikkonen having "stayed out very, very long" meant he "was back into what we call the safety car window for Lewis, which meant it would be very, very marginal" to pit and stay ahead of the Ferrari.
He also underlined that "whatever happened we would be behind Verstappen from then onwards" as the Red Bull was ahead when the safety car appeared.
Vowles admitted Mercedes did not expect the soft to be so fast at the end of the race.
"When we laid out all the facts on the table, we didn't believe, based on the earlier evidence, that there would be enough performance differential for a soft to overtake a medium, even one that's 10 laps old," he said.
"The reality of the situation is that everyone saw what happened: both Red Bulls were extraordinarily quick on that tyre and were able to just scythe through the field."