Marcus Ericsson has been handed a five-place grid penalty for ignoring yellow flags caused by his Sauber Formula 1 team-mate Charles Leclerc during Chinese Grand Prix qualifying.
Ericsson was on a flying lap in Q1 when he was shown warning flags for team-mate Leclerc's spin coming out of the final corner.
Ericsson steered around the other Sauber and completed his lap, and was judged by the FIA not to have slowed sufficiently.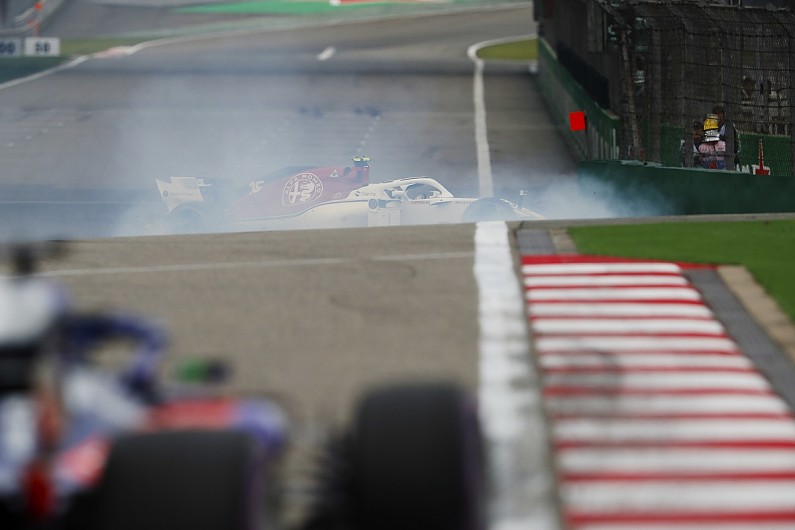 After being called to see the stewards, it was deemed that he had broken the rules and he was handed a five-place penalty - which will not affect his starting position as he qualified last anyway.
An FIA statement said: "The stewards heard from Marcus Ericsson, the driver of car #9 and the team representative and reviewed the video evidence which clearly showed that the driver attempted to set a meaningful lap time after passing through a double waved yellow marshalling sector, contrary to the requirements set out in the race director's event notes (10.1) in breach of article 12.1.1 i."
As well as the grid penalty, Ericsson has been given three penalty points on his licence - moving him up to five points in total for the past 12 months.