Gene Haas says Formula 1 teams have contacted his outfit with interest in purchasing Haas Automation equipment.
Haas currently supplies rival NASCAR teams alongside his Stewart-Haas operation with his company's equipment and hoped to use his F1 entry as a vehicle to further promote the machine tool brand when he joined the fray in 2016.
"We do it in NASCAR a lot, and a lot of our competing teams use Haas Automation equipment," said Haas.
"We've had Formula 1 teams ask about how to procure equipment from us, and if we weren't there, that's probably something that wouldn't have happened.
"If we can compete at these high levels, that gets us the notoriety we want for Haas Automation.
"On the marketing side of it, we bring customers to the races and that works really well because - especially in Formula 1 - it's pretty much impossible to even get into the pits unless you know a team, so we're bringing a lot of our special customers only to these racetracks.
"It makes them feel special, and that translates into their perception of us and how they relate to people in their industry.
"It just kind of builds on itself that this is a top-notch team in association with a top-notch machine tool builder, and that's the whole thing - the association of quality, performance and winning machine tools.
"There's a lot of interest, and it's good to keep people engaged - not just on the machine tool side, but on the racing side as well, and merging those things together."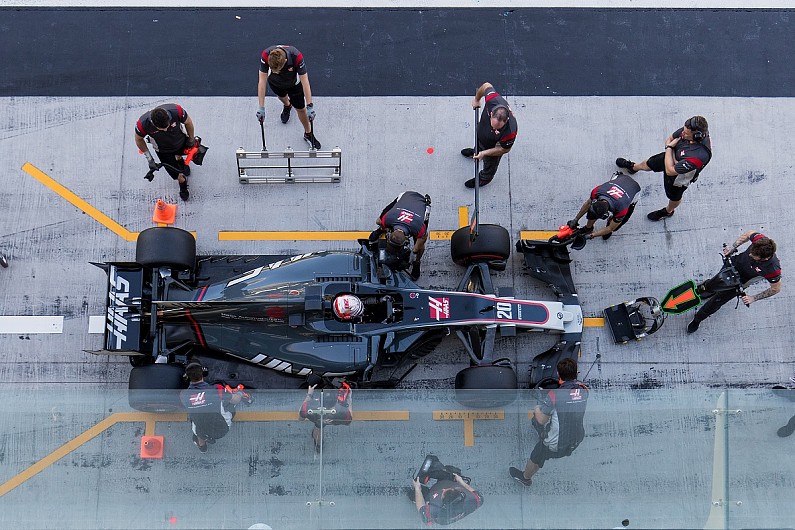 Haas added a perk of having teams in two different racing series was that there has been a crossover of information.
"We're a NASCAR team and here we are doing Formula 1," he said.
"There's a lot of similar technologies and I've even had a lot of people from the Formula 1 side wanting to know how NASCAR guys do this, so there's a lot of interest.
"You have two sports that are at the top of their fields - stock car versus open-wheel racing - but they seem to have a lot of interest in how each of these entities have evolved over the years and what can be gleaned from the two series."
Autosport has produced a standalone special magazine to celebrate our 70th birthday. All current print subscribers will receive a copy for free. To order your copy of the 196-page Autosport 70th Anniversary issue, please go to: autosport.com/autosport70th