Mercedes non-executive chairman Niki Lauda wants Formula 1 to reverse its decision to stop using grid girls at grands prix.
F1 owner Liberty Media announced earlier this week that it was dropping the tradition of using grid girls because the concept did not fit in with the championship's new brand image.
Three-time world champion turned team boss Lauda is among those who have criticised the decision, calling it a "stupid" move and arguing for a mix of genders in the grid role instead.
"This is a decision against women," Lauda told Austrian newspaper Der Standard.
"Men have made the decision over the heads of women. This is not doing any favours to F1 and especially not for women.
"How stupid can they be? Are they nuts?
"I hope there is a way to reverse the decision.
"I wouldn't mind seeing grid boys next to grid girls. Why not?"
Lauda argued that the use of grid girls had no bearing on the perception of women in motorsport.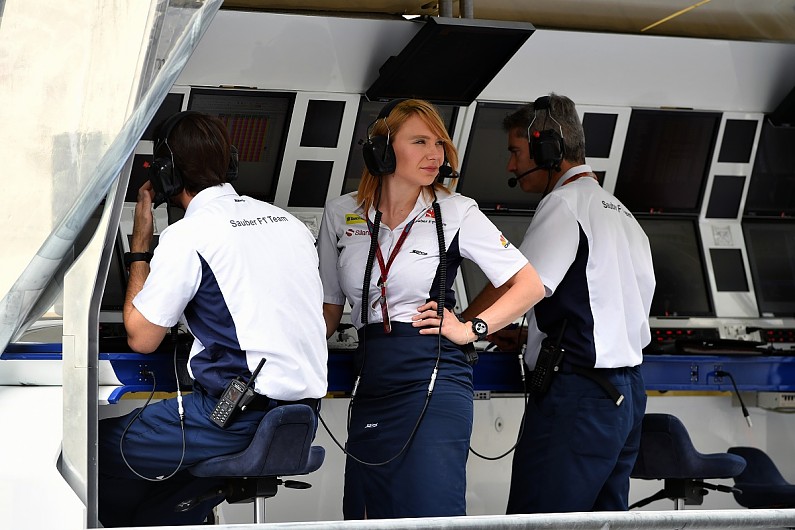 He said motorsport using women in promotional positions "does not exclude" other women from having management or engineering roles with teams or championships.
"Grid girls have always belonged in F1, and they should continue to belong in F1," Lauda added.
"Women are stepping up [into senior roles], and they are doing it very well - it is moving in the right direction.
"But one does not exclude the other. I don't want to hold back women, I want to encourage them.
"If you continue on this path, there will be no cheerleaders left in America."
Other critics of the decision to drop grid girls have included former F1 chief Bernie Ecclestone, who told the Sun newspaper that "the drivers like them, the audience like them and no one cares".
But the move was supported by British Grand Prix host venue Silverstone.
The track's managing director Stuart Pringle told the BBC: "We wholeheartedly support the decision by F1 to drop the use of grid girls - it is an outdated practice that no longer has a place in sport."