A new behind-the-scenes Amazon documentary on McLaren has revealed there were genuine fears Fernando Alonso would quit during 2017 Formula 1 pre-season testing and that the team would 'collapse'.
The series 'Grand Prix Driver', which is narrated by Michael Douglas and produced by Manish Pandey, a BAFTA winner for his involvement in the Senna film, is being released on Amazon Prime from February 9.
The four episodes follow McLaren during a particularly difficult build-up to the 2017 campaign, and climaxes with the disastrous pre-season test session at Barcelona when Honda's difficulties became clear.
The extent of McLaren's concerns about the situation are laid bare in a meeting after the test when racing director Eric Boullier and chief operating officer Jonathan Neale discuss how the team can move forward.
Boullier expresses real fears that Alonso will declare he is walking away from the team during a dinner they have planned.
"He is going to say: 'You know what guys? Ciao bello'," says Boullier. "He will not stay. I am 100% certain he will not stay."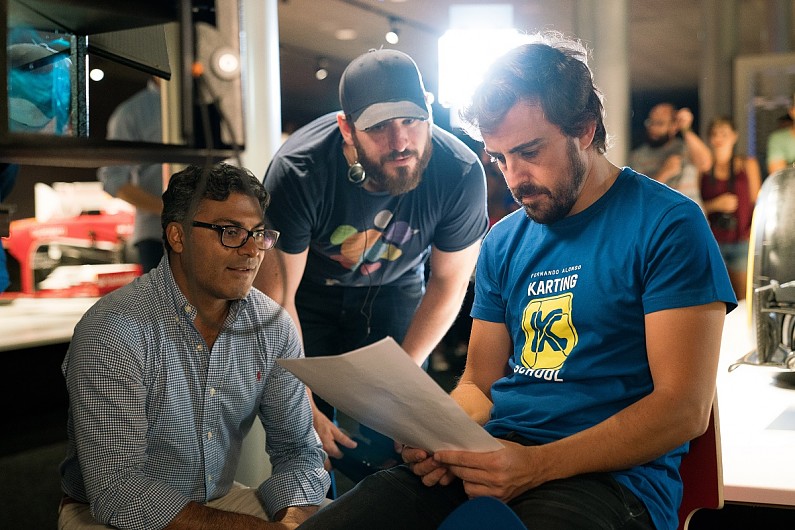 Speaking to camera later, Boullier adds: "After this testing, Fernando is quite pissed off.
"He is clearly saying I may reconsider my position to race because I'm not going to survive another year like this.
"My main worry at this time is not to have the team collapsing. It takes years to build an F1 team but you can kill it in six months."
Neale is later shown briefing team staff about the outcome of the first test and saying that Honda's performance had been a "shock".
"A line has been crossed," explains Neale. "We are done. We've done that experiment about just trusting what is going to happen.
"So we need to find a new way, we need to find a new plan. McLaren will not travel hopefully during the course of this season."
"Really a s*** engine"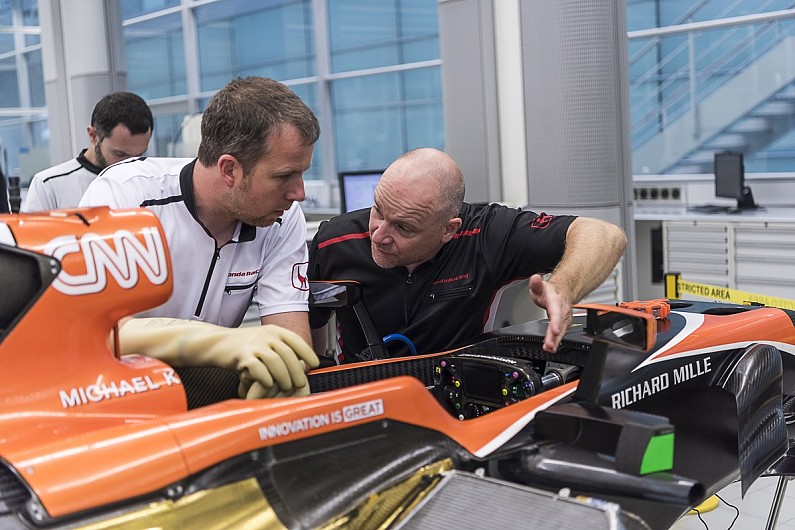 'Grand Prix Driver' gained exclusive behind-the-scenes access to McLaren's Woking factory - and highlights the challenges faced when car build ran behind schedule, and when Honda's engine fitting proved troublesome for the MCL32.
There are also some fascinating radio and team conversations from the Barcelona test, when Alonso was clear about how unacceptable the engine situation was.
"It's too dangerous to run like this," said the two-time champion after one lap. "Horrible balance with the rear because the driveability was poor. So we cannot test like this."
He later added: "This is a really a **** engine. A **** power unit, you know."
Pandey said it had been a privilege to get access to a team of McLaren's standing even when things were going wrong.
"It's no secret that this has been the most difficult season in McLaren's history and it would have been easy for them to close the doors on us," he said.
"Instead, the team trusted Prime members to understand the mind-blowing complexity of modern Formula 1 and to recognise that all competitors take falls - but only great champions get up again, fight and win. And McLaren and Honda are great champions."