Frederic Vasseur cancelled Sauber's 2018 Honda Formula 1 engine deal within an hour of starting as the team's new boss last summer.
Sauber had agreed to become Honda's second F1 team under the leadership of Vasseur's predecessor Monisha Kaltenborn, but Vasseur was concerned by McLaren's struggles with the Japanese manufacturer and wanted Sauber to increase its collaboration with Ferrari instead.
"I joined on July 17 at 9am, and the meeting [about Honda] was at 10am," Vasseur told Autosport.
"For me it was important. It is never easy to change the engine supplier first, but Honda was not in very good shape.
"Plus, and probably most important for me, we were linked to McLaren for the gearbox with absolutely no internal resources to do our own one.
"I was convinced, as I had some contacts at McLaren, that they would do their best to leave [Honda]. So I could not be in a position to risk that.
"Imagine today if I had to request the Honda gearbox from McLaren? It would be an absolute nightmare.
"Being in the process of working on our 2018 car, we were not able to postpone the decision."
Sauber subsequently agreed a new deal with Ferrari that upgraded it to current-specification engines after a season running year-old designs.
It then enhanced that partnership by gaining Ferrari's sister brand Alfa Romeo as its title sponsor and signing Ferrari's Formula 2 champion protege Charles Leclerc for its second 2018 race seat alongside Marcus Ericsson.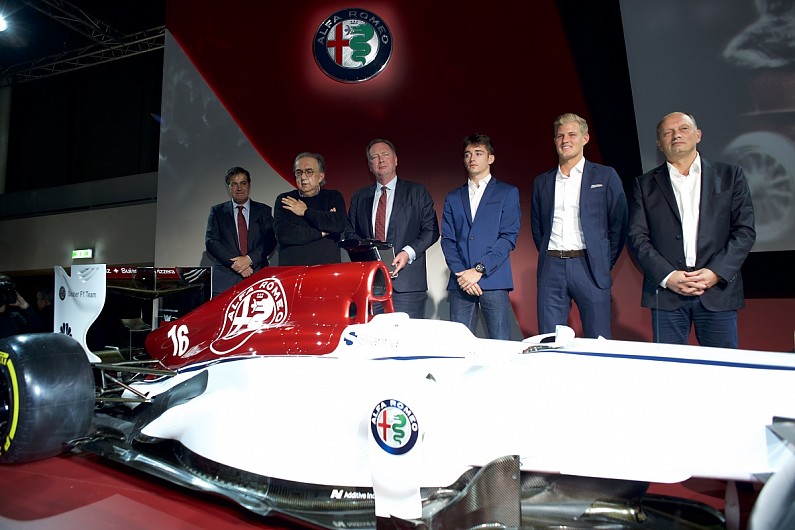 Vasseur's move to Sauber last year came just a few months after he had walked away from a senior role at Renault, having felt his long term strategic vision was not in line with that of managing director Cyril Abiteboul.
Although Vasseur insists he has no regrets about his Renault stint, he admitted there was a sense of unfinished business in F1 given his huge success as ASM/ART Grand Prix boss in junior racing.
"I spent the last 27 years of my life on track and you want to succeed. You don't want to finish like this," said Vasseur.
"But it is nothing to do with revenge or something like this.
"I was always looking for the good project for me in F1 and I think [Sauber] was perfect for me.
"I didn't want to say that Renault wasn't a good one. But I had some troubles to fit with the system, so it is much better for me to leave and to stop because I have some other projects in my life. And I stopped.
"I was quite happy to have a break - even if after six months, the break was a bit too long!
"My wife pushed me to find something else, and said: 'don't stay at home anymore'.
"Then we started to discuss with Sauber. The discussion was a good one, the project was a good one because it was much more fitting with my expectations and the projects I had at the beginning of my career."