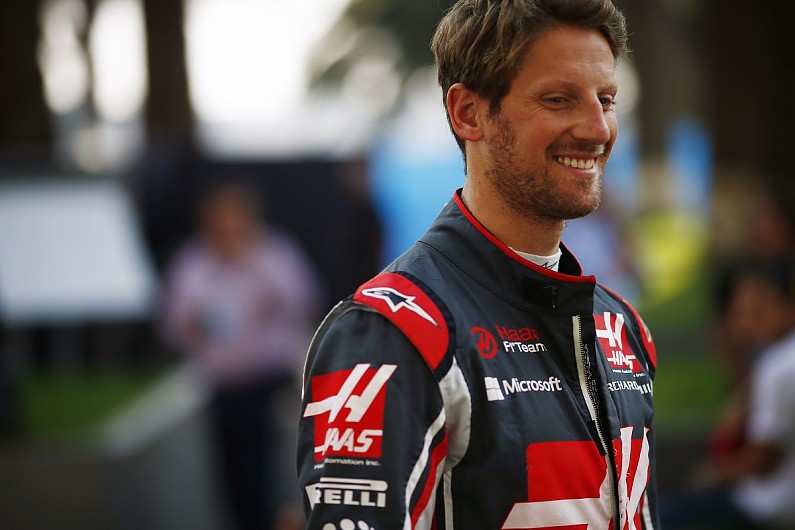 Romain Grosjean feels like he could race in Formula 1 until he turns 40.
The 31-year-old has completed six full seasons in F1, following a short stint with Renault, and has a contract to continue with Haas for a third season in 2018.
It remains unclear whether the former Lotus driver will stay on at Haas for a fourth season or pursue a move elsewhere on the grid.
"I still have a long way to go to the end," he told Autosport.
"I started when I was 27 really in Formula 1, so I feel like I can go a long way, maybe 40, or just before 40.
"I still believe I've got eight, nine seasons ahead, so I'm pretty good."
Grosjean has said he would like to eventually return to Enstone and race for the Renault works team again.
The Frenchman said he still has hopes of making a move back, but added he still has ambitions to be successful with Haas.
"It would be nice, especially as Renault is going up with better and better cars," he said.
"I spent a lot of years with them, so it's still a good relationship.
"I don't know what the future is like. I like it here, I'd love to win races as well. It's OK.
"But again, being here and developing the team and getting it to a successful point, a Force India type thing, would be amazing."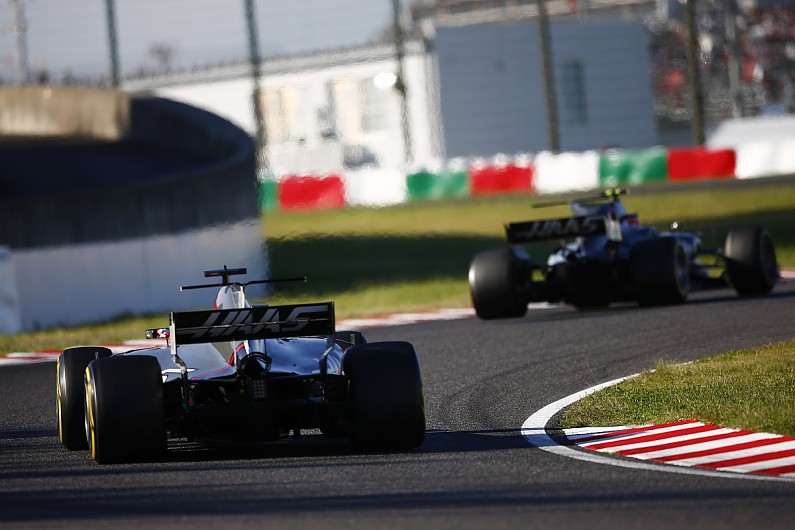 Grosjean's team-mate Kevin Magnussen, who raced for McLaren and Renault before joining Haas last season, said he wants to drive for a big team again but for now is focused on taking Haas forward.
"Obviously, if one day I get a chance to race for a top team, I'd jump at it," Magnussen told Autosport.
"I'd go for it absolutely. We're all dreaming of that but until that happens, I'd be happy here.
"I'm very confident we can go forward and small teams can do well; Force India are showing that.
"If you look at Force India's first couple of seasons in Formula 1, as a new team we've raced and done better, so it's looking good and I think the team is going in the right direction."