Williams technical chief Paddy Lowe says the focus of Robert Kubica's upcoming Abu Dhabi test will be assessing whether his injuries could affect his ability to return to Formula 1.
Kubica has emerged as the leading contender to replace Felipe Massa at Williams next season, after testing a 2014 F1 car with the team recently at Silverstone and the Hungaroring.
Kubica tested a 2017 Renault in Hungary in August, but Tuesday's Pirelli tyre test at the Yas Marina circuit represents the first opportunity for Williams to assess Kubica's capabilities in a current F1 car.
"Robert is an impressive guy," said Lowe.
"We all saw how he operated in Formula 1 in the past - he's a great driver, very professional, very committed, enthusiastic, very intelligent. He's an exciting prospect, that's why we're looking at him.

"We're in a process with Robert, which is a matter of evaluating whether his injuries will have an impact on his ability to drive in Formula 1, it's as simple as that.

"So far it's been fine, is all I'd say - we ran the 2014 car and there were no issues, so I think we just see how it goes next week, then we make our assessment.

"He will do a normal programme and in the process we can answer those questions."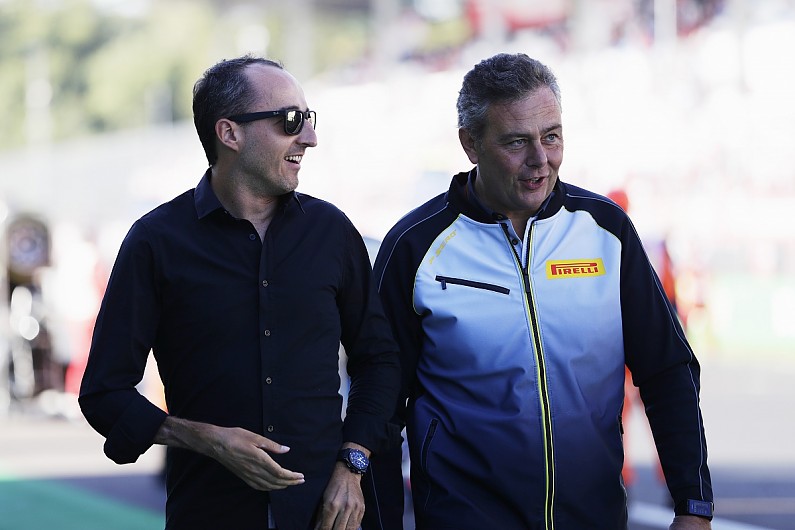 Lowe said it was important for Williams to make an objective judgement on Kubica and not get caught up in the emotional appeal of facilitating an unlikely comeback following the 2011 rally crash that almost severed Kubica's right arm.

"I pick that up - a lot of people do say that how great it would be if Robert was back in F1 - we'll see,"
Lowe added. "It's important to be objective in what we do.

"There are other drivers still under consideration, but we know how they perform because they've been racing - we have lots of race data."

Renault reserve driver Sergey Sirotkin has recently emerged as another contender to become Lance Stroll's team-mate in 2018, alongside Pascal Wehrlein - whom Mercedes boss Toto Wolff now believes has only a "tiny" chance of being selected for the seat, current reserve Paul di Resta and Red Bull reject Daniil Kvyat.

Sirotkin will also test for Williams next week.

"Sergey is somebody we haven't done any work with before, so he's a new prospect we're looking at and we'll see where that takes us - whether it's short term or longer term," Lowe explained.

"I think he's an interesting driver - we were talking to his management and we like his profile."

Stroll has said he is unconcerned who partners him at Williams next year, so long as they are a "team player".

Lowe insisted the team would only ever choose such a driver, but that a decision won't be made "this weekend and it won't be next week, so sometime after that".