Fernando Alonso says he plans to continue to explore life beyond the "small world of Formula 1" by sampling different racing series.
The Spaniard, who will follow up his Indianapolis 500 adventure by contesting the 2018 Daytona 24 Hours with McLaren chief Zak Brown's United Autosports team, reiterated his desire to demonstrate his driving talent by being successful outside F1.
"I want to be the best driver in the world," he said.
"To do that you need to compete in different series, you need to win in different cars, and sometimes you need to go out of this small world of F1.
"This is smaller than motorsport, motorsport is more than F1. My plans for motorsport are much greater than everyone will think.
"I've been trying this for eight or nine years now, and I could not succeed with any of the bosses that I had before.
"Zak understood that motorsport is bigger than what we think, and some of the experiences that we had in the Indy 500, some of the value that McLaren has now in the US thanks to that approach, it's a win-win situation for everyone."
Alonso's Daytona effort is widely seen as a precursor for a future Le Mans drive, but he insists that no decision has been made on that front.
"There are things ongoing with different opportunities that are there, for Le Mans, for other series as well," he said.
"We'll try to make the best decision. I'm excited, and it's great to be back in the States for another race in January.
"In less than one year I will do Indy 500 and Daytona 24 Hours. It's a good opportunity to race in these iconic events.
"Obviously it's [my] first time in a prototype car, so it's a nice experience that will help me for the future as well, in whatever series I may compete.
"As with Indianapolis, it's a learning race, it's a challenge for myself.
"But there is no doubt that once when we'll be there, the victory will be on our heads, because we don't go to any race just to participate, we go to win it."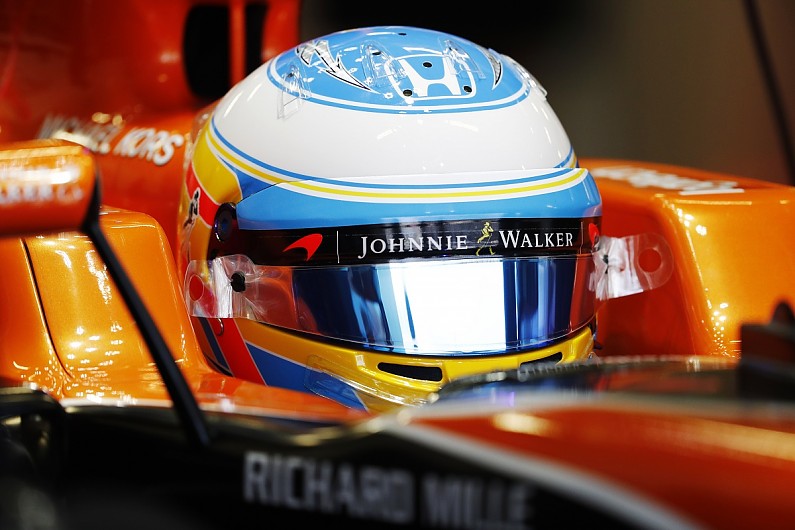 Alonso downplayed the suggestion that Brown wants him to mentor McLaren junior Lando Norris - who he will share the car with alongside Phil Hanson - in the same way that Alex Wurz did with Lance Stroll at Daytona in 2016.
"That's not the main reason," he said.
"Lando has the talent and had everything to succeed in the future.
"It's an experience that we will both put in our pocket, and maybe it's useful for the future.
"Whenever I can help Lando, not in Daytona specifically, more in F1 or in the simulator or whatever job he's doing right now, it's great for both for the present to keep improving the car.
"[It is also] great for the future, because McLaren will have a very strong driver very soon."