Team bosses say Formula 1 should not be afraid to try new ideas like the glitzy driver presentations ahead of the United States Grand Prix, even though the event divided opinion.
F1 organisers drafted in famous boxing announcer Michael Buffer to announce the drivers to fans at Austin, with the pre-race build-up being extended by an extra 15 minutes.
While it was well-received at the track, there was some criticism - with Fernando Alonso suggesting the effort was a 'bad copy' of what happens at the Indianapolis 500.
But although not everyone felt the idea was a success, team chiefs think that F1 needs to be braver in trying new concepts out at a time when it is trying to engage fans more.
Mercedes boss Toto Wolff said: "It's easy to criticise new things. We need to embrace change also.
"We have a great show and a great product and we need to try things.
"What they did in Austin was really great and fitted really well.
"There were so many great celebrities at the race, enjoying F1, with Michael Buffer, and the bands and everything. I think it was a success.
"Whether it is good at every race, probably not. We just need to identify what works in each country and add that little bit."
Red Bull boss Christian Horner concurred that while such intros may have been right for the US audience, it should not be rolled out everywhere.
"It is America, isn't it?" he said. "We are under new ownership now and we have to be prepared to try new things.
"If that engages the American public then why not? It didn't detract from the race, and seemed to get the crowd excited prior to the GP.
"But I don't think it would be everybody's cup of tea. I cannot see that working well at Silverstone, for example."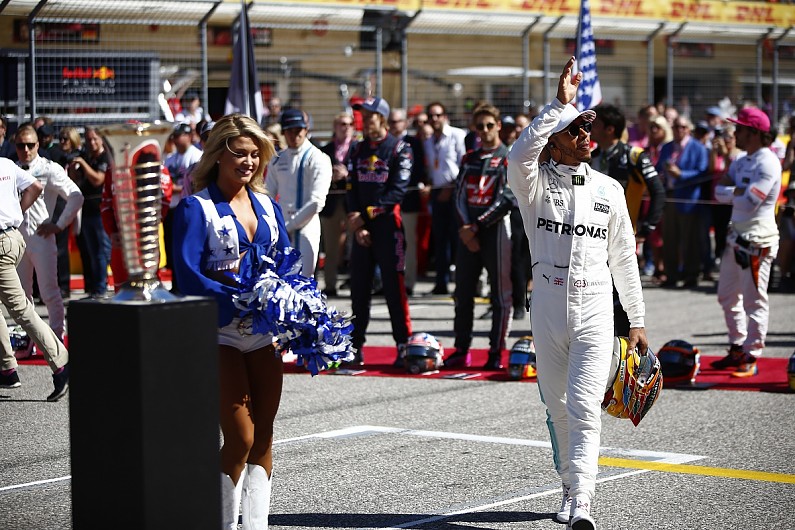 Race winner Lewis Hamilton said he enjoyed the moment of being called out.
"That is the best start to a grand prix that I have seen," he said. "And if we can bring that more into F1 culture, it will be more exciting.
"It was neat coming out. I was waiting in the hallway and it was getting to be a bit long, because every driver was going out.
"But it was kind of cool coming out with the smoke and everything and I didn't know where I was going.
"There were hot ladies on the walkway, so that was exciting, and there was a mixture of sports excitement, sex appeal there.
"That is what has been missing for a long time really.
"It was cool to have Michael Buffer, and hear him call your name.
"It was like going to a boxing fight before and wondering what it would sound like saying 'Lewis Hamilton'."