The Red Bull Formula 1 team faces a downforce settings dilemma for the Japanese Grand Prix, reckons Daniel Ricciardo after practice.
A winner on merit with Max Verstappen a week ago at Sepang, Red Bull was in the mix with Ferrari and Mercedes again in Friday morning's dry practice session at Suzuka.
But Ricciardo, who was third fastest and 0.375 seconds off Sebastian Vettel's pacesetting Ferrari, believes that speed is potentially being achieved with too much downforce.
Red Bull already struggles for straightline performance in qualifying because Renault cannot turn its engine performance up as much as Mercedes and Ferrari on Saturdays, and running too much downforce would also leave Red Bull vulnerable to being overtaken easily in the race.
"Our pace was pretty good, but we still need to find a good compromise with the downforce we are going to run here," said Ricciardo.
"We were relatively close to Mercedes and Ferrari, so not a bad day.
"But we know they will always go a lot quicker so we need to find a few more tenths if we want to battle with them in the dry on Sunday.
"I think we were losing a lot on the straight and I don't think it was just engine today.
"It looked like we had more downforce so we need to see if this is the best thing for us, or if we can find a better compromise with the corners and then the straights.
"Come Sunday, we will do what we can, but hopefully it is a position we can fight for at least a podium."
Verstappen said he ended Friday with "a pretty good feeling" and believing Red Bull is "quite competitive".
He admitted the disruptions of Carlos Sainz Jr's heavy crash in the morning and the rain in the afternoon made the day hard to judge.
"Mercedes looks a little bit stronger at the moment, Ferrari I don't know as they didn't do a proper long run," he said. "But we are close."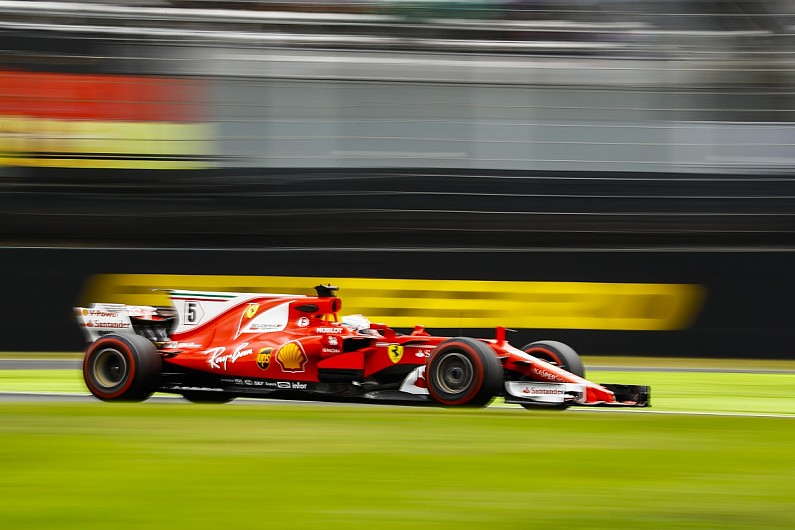 Vettel said he arrived at Suzuka expecting to have to take on both Red Bull and Mercedes.
"It's not a duel anymore, it's three teams fighting. It makes it interesting for us," he said.
Ferrari had set the pace in practice before engine problems wrecked its weekend in Malaysia last week, and Vettel was again encouraged by his car's practice speed in Japan.
"It was a decent morning," he added. "We tried to do a lot of things.
"The car was behaving well right from the start. It looks like everything is on plan."