The Mercedes F1 team generated an astonishing turnover of £289million in 2016, and its parent company only had to pump in around 10% of that figure - less than £30m.
While they don't include the costs of the HPP powertrain division in Brixworth, the numbers suggest that F1 is a bargain for Mercedes in terms of the exposure the marque receives, certainly compared to the figures spent by rivals Porsche and Audi in WEC in recent years.
The Brackley team's 2016 accounts show that turnover rose from £213.2m the previous year, to £289.4m last year. That figure includes sponsorship, income from F1's commercial rights holder, and what the team calls "marketing revenue" - the payments that it receives from Daimler AG.
Costs increased by £27.9m in 2016, due to the extra R&D investment required as the team prepared for the huge changes to the 2017 regulations, and to currency exchange rate losses.
There was also a £15.9m tax charge, as opposed to a £13.3m tax credit in 2015, which resulted from "a reassessment of consortium tax relief claims in prior years."
The team made an operating profit of £14.3m - compared to a loss of £33.9m in 2015. However, after that tax payment was taken into account, along with interest charges, the final figure was a loss of £3.7m - very different from the post tax credit £22.2m overall loss of the previous year.
Although not specified in the official accounts, the most intriguing aspect is just how modest a sum Daimler AG has to put into the team, given how it has so successfully generated both prize money and sponsorship.
"I don't want to say the precise number, but the marketing contribution from Daimler is around 10% of revenue," team boss Toto Wolff told Autosport.
"That is a fraction of the exposure they generate. It makes us profitable. The revenue growth is encouraging, and we've seen it in all sectors.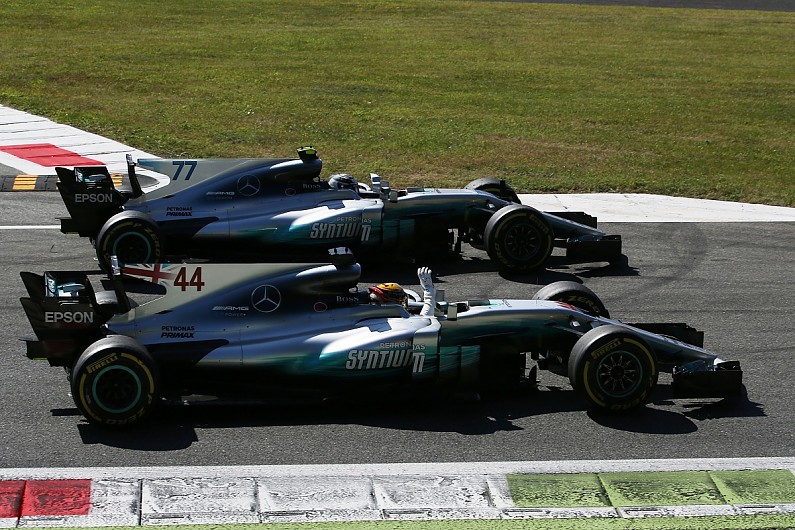 "We've had it from TV revenues, or the prize fund, we've had revenue growth from the sponsorship side, we've had revenue growth with other income such as additional events we are hosting, and driver programmes, etc. It's an encouraging slope."
The key is the constructors' championship bonus (CCB) money and the special payment made to Mercedes following the double 2014 and 2015 title successes, and which kicked in as extra income during the 2016 season.
It stems from the deal that Mercedes struck with Bernie Ecclestone shortly before the start of the V6 turbo era, at a time when the top teams were negotiating for extra income in return for making a long-term commitment to F1.
"What the system rewards is success on track," Wolff added.
"When we discussed the deal we did in 2012 and 2013, we considered whether we wanted to invest the money in growing the business and building capability and resource in order to achieve a higher share of the prize fund.
"It was a very conscious decision, and we were rewarded.
"You can see from the numbers, it's not only dependent on the prize fund growth.
"If you calculate in the extraordinary payment [from F1], the main growth is actually coming from sponsorship and third party revenue.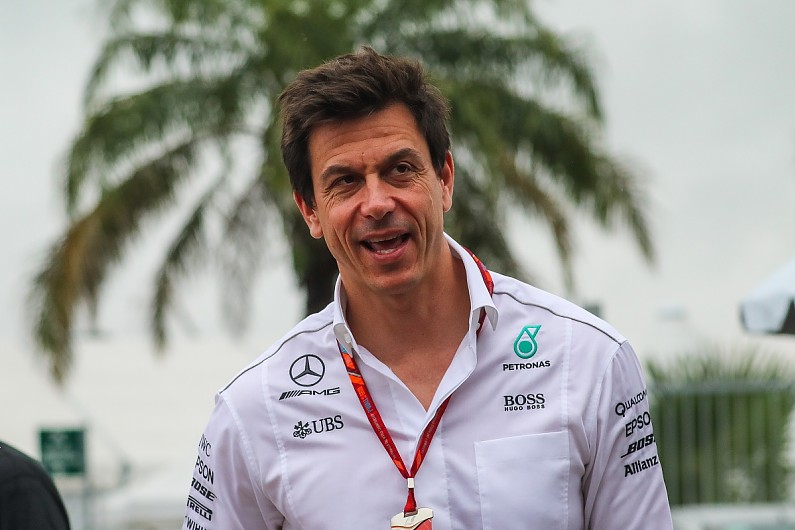 "CCB is linked to the prize fund, and therefore the prize fund growing means that the CCB payments are growing.
"If you're first in the CCB payments, because of your on-track record, it adds considerably.
"The expectation is not to win every race or every championship, as long as you're within the top three is what we have decided with the board as the way forward.
"Considering that contribution, it's great value that they are generating. What we have achieved over the last years is some credibility, that our assumptions were actually becoming reality."
How the engine programme fits in
As noted earlier, these numbers do not include the cost of running the HPP engine facility in Brixworth, which had a turnover of £140m in 2016.
Some of that is income from F1 customers Williams, Force India and until last season Manor, but the bulk of it represents payments from Daimler AG.
It is regarded as R&D expenditure, rather than being allocated to a marketing budget like the race team payments, and its costs represent just a small fraction of what a company like Mercedes spends on R&D overall.
And thanks to the Project One hypercar, there is now a genuine link to production technology to help justify the F1 spending.
"You must not forget that the R&D side is starting to kick in on road car production," said Wolff.
"The Project One car that we have launched, and which is going to be produced in a limited series of 275 cars, is sold out.
"We could have probably sold 10 times more cars. And that is the F1 engine as it is now, and the combination of the hybrid and combustion technology becomes a real part of road car technology."
While the successful major F1 teams are spending more each year, they are also generating more income, so in effect their owners don't have to invest as much as those of smaller and less successful teams.
Red Bull owner Dietrich Mateschitz only had to put around £10m of Red Bull GmbH's money into his leading team in 2015, although that rose to £40m last year due to a drop off in on-track performance, and the resulting prize money fall.