The Force India Formula 1 team is planning further further aero upgrades, as well as a move to the latest Mercedes engine, for this weekend's Malaysian Grand Prix.
Though Force India looks comfortable in fourth place in the constructors' standings, it is not backing off on development of its 2017 car yet.
Technical director Andy Green said new aerodynamic parts were being readied for Sepang, and the team also hopes it can unlock more potential from the upgrade package it introduced in Singapore.

VIDEO: Force India's 'stegosaurus' explained

"We've got some new bits coming again for Malaysia," said Green.
"There will be some more aero tweaks around the bodywork. There is still lots of to do. It is all relevant for next year so we keep pushing on.
"The [Singapore] package is quite new too, so there will be more refinement.
"We definitely didn't find the sweet spot, as we proved to ourselves in qualifying, so there is a lot more to do on it.
"It definitely changed the car, so it will need a bit of work. But there is more coming.
"We fully expect our target will be to get both cars in the points from every race until the end of the season."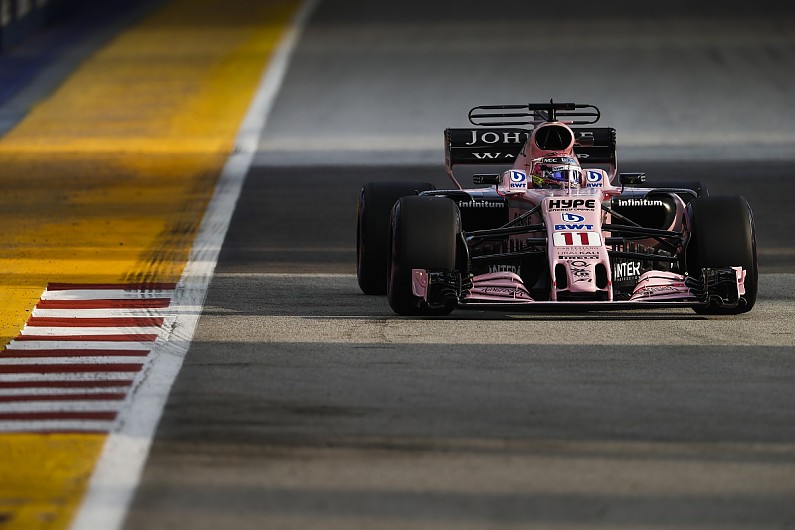 As well as improvements to the chassis, Force India is likely to join Williams in getting hold of the latest specification Mercedes engine - which will be its fourth and final one of the year.
Force India had been disappointed not to have had it available for the power tracks in Belgium and Italy, with Mercedes having held back releasing the upgrade to customers while it continued to perfect reliability.
When asked if both Force Indias would get the new Mercedes, the team's chief operating officer Otmar Szafnauer said: "That is the plan, unless they [Mercedes] change their mind between now and then."
Force India has a 65-point advantage over Williams in the battle for fourth in the constructors' championship with six races to go, while Toro Rosso is only a further seven points back.
That 65-point gap is six more than Williams has scored in the 14 grands prix so far this year.