The FIA has tightened the rules on jump-starts in Formula 1 for 2018, and opened up the possibility for penalties even if the automated detection system is not triggered.
What are officially known as false starts came under scrutiny at the Austrian Grand Prix this year when winner Valtteri Bottas appeared to move early, but was not penalised.
Rival drivers believed that Bottas could not have reacted so quickly without anticipating the start.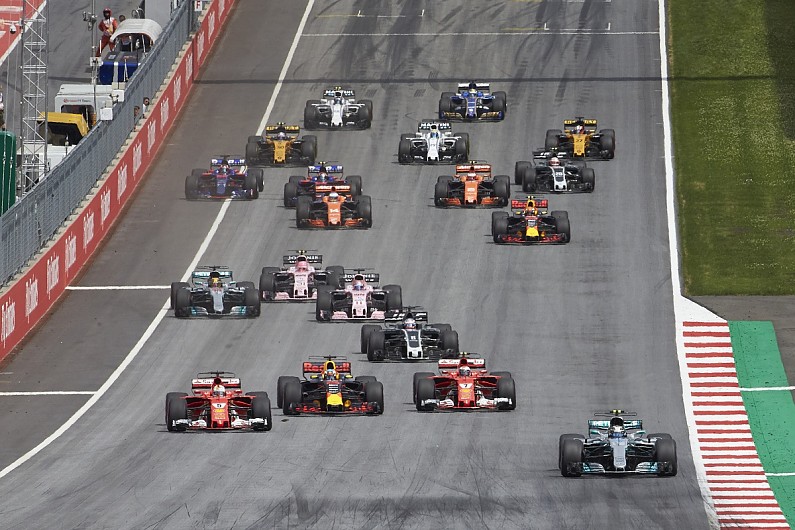 But it is Sebastian Vettel's Chinese GP grid positioning that has prompted a significant change to the wording of the regulations.
It is understood Vettel's Ferrari was so far out of his assigned space on the Shanghai grid that his start did not register on the FIA system.
Currently article 36.13 of the FIA sporting regulations says simply: "either of the penalties under articles 38.3c) or d) will be imposed for a false start judged using an FIA supplied transponder which must be fitted to the car as specified", with the penalties either a drive-through or 10 seconds stop and go.
From next season the rules will read: "Either of the penalties under articles 38.3c) or d) will be imposed on any driver who is judged to have:
"a) Moved before the start signal is given, such judgement being made by an FIA approved and supplied transponder fitted to each car, or;
"b) Positioned his car on the starting grid in such a way that the transponder is unable to detect the moment at which the car first moved from its grid position after the start signal is given."
That puts the onus on drivers to position their cars accurately on the grid, or they face being penalised for a false start.