Fernando Alonso believes he could have been in the fight for Formula 1 victory in the Singapore Grand Prix if not for the first corner accident, and reckons a podium finish was "guaranteed".
The McLaren driver made a good start from eighth on the grid, but was a victim of the accident between Max Verstappen and the two Ferraris, being collected at the first corner by the Red Bull and Kimi Raikkonen.
Although Alonso managed to continue for several laps, he eventually retired as his car was too damaged to keep going.
The Spanish driver believes that, given his start and the retirements in front, a podium finish was at least secure.
"The car was completely destroyed on the left side, and it was almost a miracle we could continue after that hit," Alonso said.
"In the end we had to retire which is shame because we had high hopes for this race.
"We would even be leading because Hamilton was behind me in Turn 1, so if Hamilton is leading [when the race restarted after the safety car] it means we would be leading.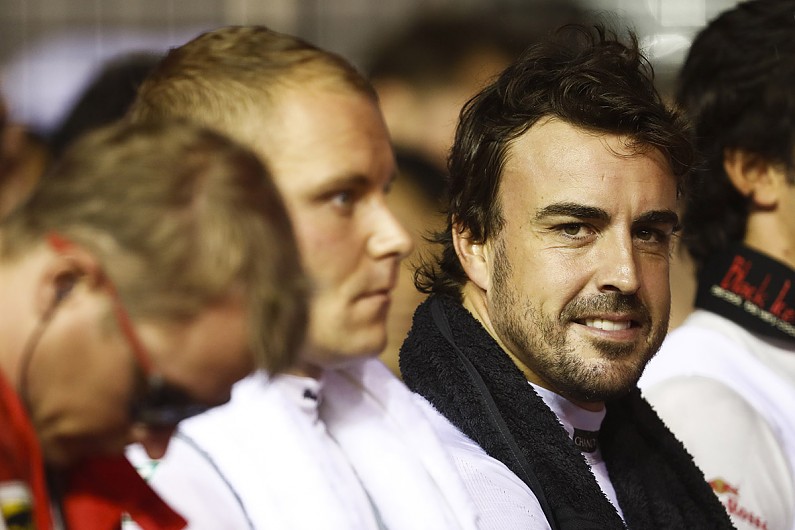 "Sometimes things work out and sometimes they don't.
"When we start last because of penalties or we change the engine, usually 20 cars finish.
"Now we are good here and with the rain - the podium was guaranteed or maybe we would be even fighting for victory."
Alonso, whose best result this season was a fifth-place finish in Hungary, admitted the retirement was extra painful given how strong McLaren had been this weekend in Singapore.
"It hurts because a podium is always a podium but when we all arrive in the first corner at the start and you are on the outside, if one driver goes wide he hits you," he said.
"As I said, when starts are so close, things usually happen so we'll try to find another chance in Malaysia."