Fernando Alonso expects his Formula 1 future to be resolved over the next few weeks, but is prepared to give McLaren time to sort its own situation first.
McLaren is set to announce on Friday that it will switch to Renault engines next year, and that change in supplier is believed to have been enough to convince Alonso to commit to a fresh deal with the team.
Despite some suggestions his new contract could be confirmed as early as this weekend's Singapore Grand Prix, the Spaniard said nothing had yet been finalised.
"There are options everywhere," Alonso told reporters about his future, "and they are all very good.
"You just need to be patient and wait a couple of weeks."
Alonso added he would only begin work on sorting his own future once McLaren's 2018 plans were made official.
"Whatever I do next year is because I want to win," he said.
"I will not be around in any series to be fighting for top 10 or top 15, anything like that.
"There are many options out there that I am studying and looking at.
"F1 is my first and only priority, so I will wait to make a decision on that before making decisions on other series.
"At the same time, I want to give time to my team.
"With some struggles we went through together, I want to have time together to make decisions, to see next year's car and after they take a decision, I will take mine.
"I want to stay loyal to them and not make any decisions without them first making their decisions.
"I am relaxed, happy, and we see what is happening in the next weeks."
Triple crown chance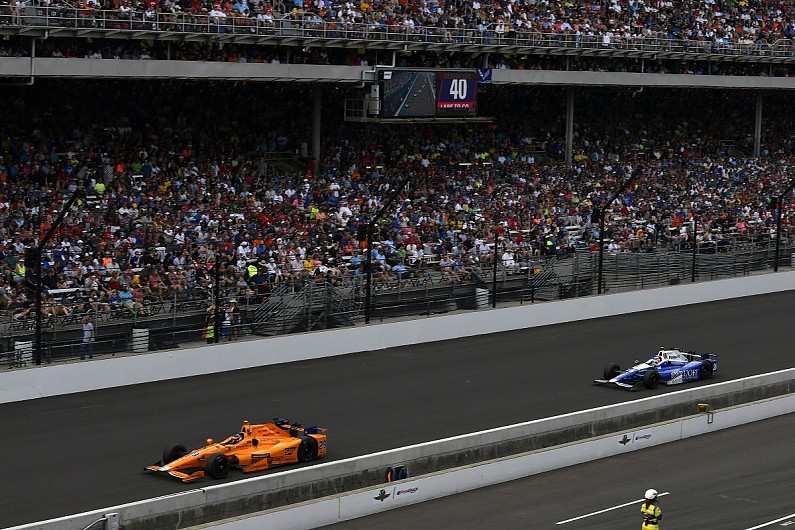 Alonso remains clear that he wants to claim the triple crown of Monaco Grand Prix, Le Mans 24 Hours and Indianapolis 500 career victories and said that can still be achieved in the future despite calendar clashes.
He was forced to miss the Monaco Grand Prix earlier this year to contest the Indy 500 as both events took place on the same weekend.
"The triple crown is a clear target for me in the future," he said.
"There are three races there, if the Indy 500 is together with Monaco, there is another one still to compete.
"If I remain in F1 it is because I believe I can win next year, and that will ease the decision a lot because I will be in Monaco as I don't want to lose points there.
"The priority is F1 and winning there. The triple crown is three races, not Indy, so many, many possibilities to do a fantastic 2018."