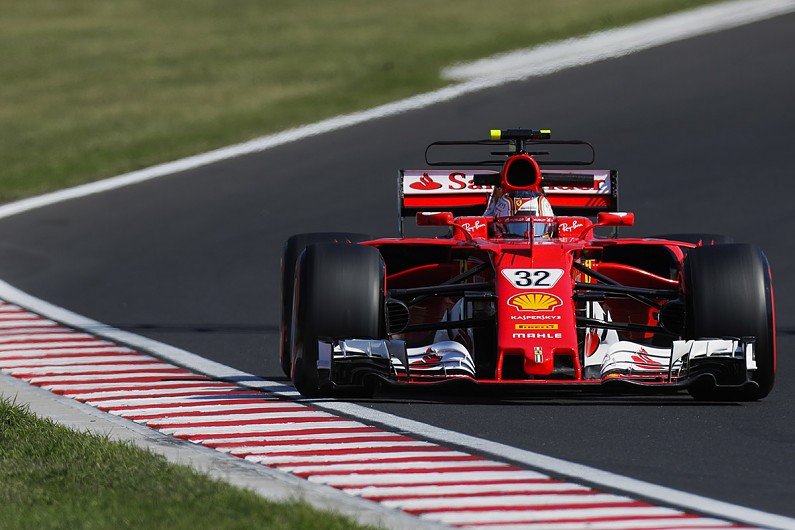 Formula 1 managers are evaluating ways to increase the number of Formula 2 drivers regularly participating in Friday grand prix practice sessions, according to Ross Brawn.
Several F1 stars - including Ferrari's current title contender Sebastian Vettel and Robert Kubica - made names for themselves when young drivers regularly took part in practice sessions during the mid-2000s in third cars.
But that approach was abandoned at the end of the 2006 season - although teams remained free to run drivers other than their regular competitors in practice sessions.
Using the example of an F2 driver replacing an indisposed F1 racer at short notice, Brawn outlined his thoughts that such a scenario was unwise without giving the junior driver prior running, such as a practice outing.
"Putting someone into F1 who hasn't got the experience is a risk," F1's sporting managing director said.
"You have to prepare them as well as possible, maybe doing the Friday morning practice.
"Those sorts of initiatives are important before they get exposed.
"If they have a problem [and] they get into F1 the wrong way, then their careers could be damaged.
"I don't think replacing Felipe [Massa, who was forced out of the Hungarian Grand Prix with illness] with an F2 guy would've been very fair, because they would've had very little time to get into the car.
"There's a better structured way of doing it, but that's the sort of thing we want to do.
"Friday practice - we've started looking at more positive initiatives to get the young guys to have an opportunity to drive - that sort of thing [is] what's being discussed at the moment."
When asked by Autosport if F1 was lacking a MotoGP-Moto2-Moto3 style ladder, Brawn replied "I think it is" but said the current shake-up following Liberty's takeover was "an opportunity to create that progression".
He added: "Wouldn't it be great if we had a young guy coming in, he was a star in F3, a star in F2 and then he does a [Max] Verstappen-like entry into F1.
"That's what we want to see.
"By having those races at an F1 grand prix, the fans can start to engage with them.
"It has so many benefits - commercially and from a sporting perspective - that we've got to make it work.
Brawn also outlined his belief that F2 - which is part of Liberty Media's portfolio - could be used to experiment with format tweaks ahead of rule changes in F1.
"Because we're all under the same umbrella, why would you not want to see how you can develop ideas [and] concepts?" he said.
"F2 is very committed to the reverse grid, which works very well for them, but they have some different commercial considerations, so [F1] may not necessarily follow.
"And of course they have two races which F1 doesn't.
"We've started to look at the safety car restart procedures, different grid formations for the start - things like that can very easily translate from F2 to F1."