Renault will assign extra personnel to the Red Bull Formula 1 team from the Singapore Grand Prix as part of a detailed plan to improve its reliability.
Frustrations with Renault's reliability this season boiled over at the Belgian GP when Max Verstappen suffered yet another problem in the race, as a sensor shut down his engine.
Red Bull team principal Christian Horner said Renault was providing a "below par service" and called its 2017 form "dire".
Renault accepted that it was not doing a good enough job and has put in place an action plan to ensure things improve.
As well as specific changes to its engine made from Monza last weekend to eradicate the problems that Verstappen has suffered, there will be extra Renault personnel devoted to Red Bull to focus on reliability from the next race.
Renault F1 managing director Cyril Abiteboul told Autosport: "The first type of response is that every single type of incident that Max has had, like any other driver, there is a counter measure in place.
"The last one was a sensor default that we had in Spa. There is now a much better procedure that is better documented than what we had.
"It is not a matter of apologising, because that should have been in place. I am not looking for excuses. It should have been in place and is now in place.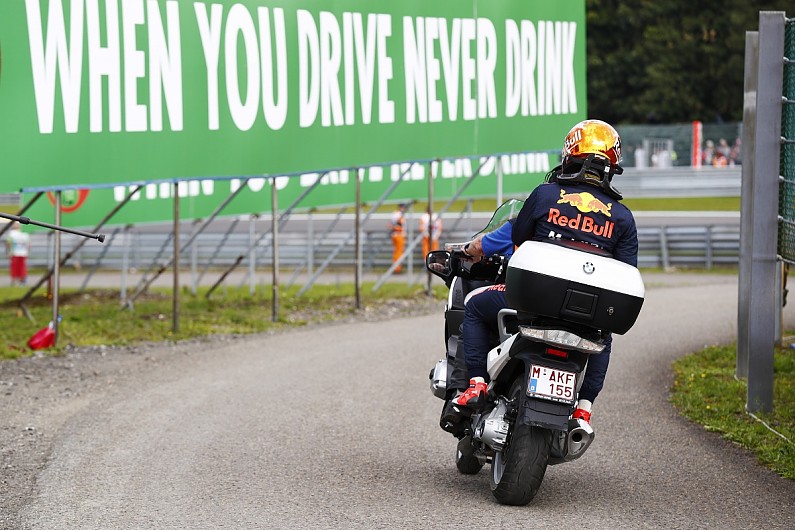 "The second element is that in terms of parts introduction, we have been more than loyal to Red Bull in focusing on making the best parts available to Red Bull - even at the expense of Renault. We feel that we have this duty to Red Bull and to Max.
"And the last thing, in terms of people, is that we have added more resource.
"It has not happened yet, but it will happen from Singapore onwards, when we will have someone dedicated to them, plus someone else looking after reliability and operations.
"We are reacting. We are not taking it easy, we are reacting.
"And I am quite proud of how we are dealing with that situation."
Verstappen's anger at what happened in Belgium was increased when he found out that his engine fired up in the garage afterwards.
He suggested that he would rather power units blew up than were shut down by sensors, although that is a stance that Abiteboul does not agree with.
When asked for his response to Verstappen's suggestions, Abiteboul said: "No comment. Frankly I am not sure I understand because the [Spa] engine is safe. It is going to be used again.
"So if it had blown up it would have meant more engines to introduce more penalties, so I am not sure I understand."
Abiteboul also confirmed that there will a few minor updates over the remainder of the season, but nothing game-changing.
"There will be some bits and pieces," he said. "Maybe a bit of performance - I won't go into details but there will be performance for all teams."