Red Bull boss Christian Horner said Formula 1 engine supplier Renault needs to sort out its reliability problems because his team is not getting what it pays for.
Max Verstappen retired from fifth with an engine problem early in the Belgian Grand Prix in what was his sixth retirement in 12 races this season, four of which have been mechanical.
"Renault are quite aware that its reliability and product isn't where it should be," said Horner. "It's their business to sort that out.
"We're a paying customer and it's obviously below par the service we are seeing at this point in time because [of the] reliability issues, the failures.
"We pay a hell of a lot of money for the engine. They need to sort it out.
"It's hurting them as much as it is hurting ourselves.
"At this level, you can't afford the kind of failures that we're consistently seeing."
Horner said it looks like a "sensor issue or a spark plug issue" caused Verstappen to stop out on track at Spa.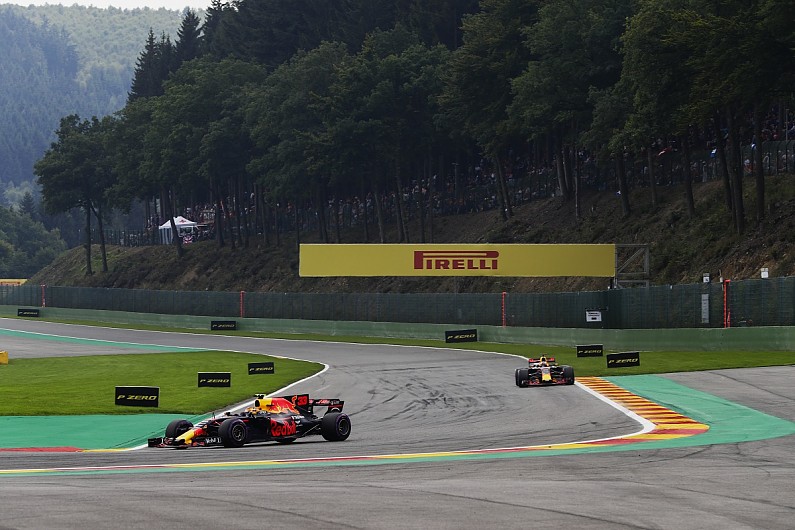 It comes on a tough weekend for Renault which featured a complete power unit change for Toro Rosso's Daniil Kvyat after final practice at Spa, while Verstappen and Renault's Jolyon Palmer both received new engines ahead of FP3.
"Reliability across the three teams is pretty dire," said Horner. "Turbo failures with Kvyat, engine replacements that have had to happen with two cars as we come here.
"It's not great, it's far from great and it's not the level an engine supplier which wishes to be competitive in F1 should be at.
"They are working hard at it and hopefully putting in place process to avoid the kind of issues that we are seeing."
Verstappen said last week that Red Bull needs to lift its game over the next 18 months if he is not going to be tempted to leave.
The teenager said the reliability of his car in 2017 has been as bad as Fernando Alonso's.
"He's just enormously frustrated as you can imagine," said Horner. "Once again, he's in a great position and through no fault of his own, another engine issue.
"He has had [Renault special advisor] Alain Prost come and apologise, Renault are going to apologise, but it doesn't change the situation unfortunately."