Red Bull's Formula 1 fuel supplier ExxonMobil expects to bring an upgrade to the Singapore Grand Prix in a fortnight to help boost the team's performance at the circuit.
Red Bull has struggled to compete with Mercedes and Ferrari on outright pace this season, and feels its Renault engine has held it back both in terms of power and reliability.
But Singapore is one of a handful of tracks on the calendar that has the low-speed characteristics that will suit Red Bull's car, and ExxonMobil is pushing to provide a fuel upgrade in time for the race.
"We are aiming to introduce a new fuel in Singapore," ExxonMobil Global Motorsport Technology Manager David Tsurusaki told Autosport.
"We've had that planned since right up until shutdown."
Even if the new Esso synergy race fuel is introduced, Red Bull does not anticipate fitting either of its cars with fresh engines for Singapore, particularly as both Max Verstappen and Daniel Ricciardo are set for changes in Italy.
ExxonMobil joined forces with Red Bull for 2017, after ending its long-term partnership with McLaren, and introduced a new fuel ahead of the season.
When asked how much that was worth, Red Bull chief engineer Paul Monaghan said: "At an engine sensitive circuit, a tenth, at an estimate.
"If you're at Monaco, it's slightly less, if you're at Spa, it's a bit more.
"They moved us up at least a grid slot at most circuits.
"We have an improvement with the oil during the year, that was another five or six hundredths depending on where you are."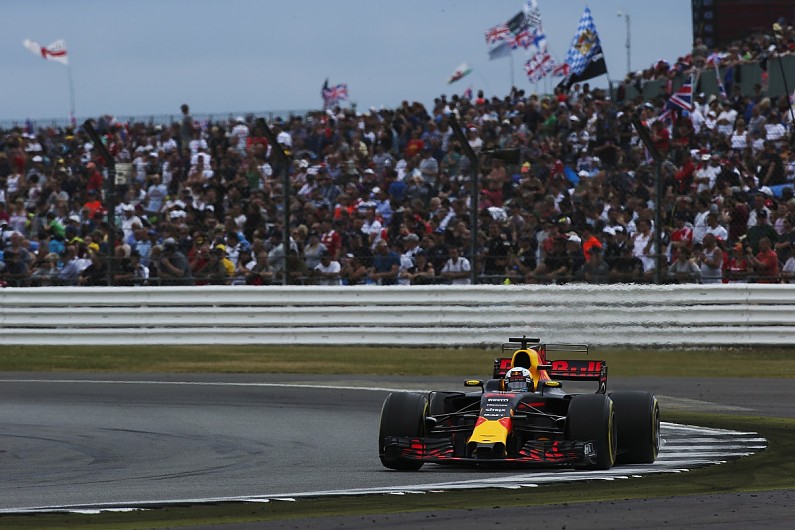 ExxonMobil had planned to introduce a fuel upgrade at the British Grand Prix, but decided to hold off on that and focus on the next step for Singapore.
The Singapore upgrade will be the last of the year, and ExxonMobil has now turned its attention to next season.
"Our direction now is waiting for the components of the next engine, so we can do single cylinder testing," said Tsurusaki.
"For this season, we're out of time to validate and approve so our focus is waiting for the new single cylinder engine and the parts to be built.
"We have four fuels ready that we think are next step improvements.
"We have some technology we want to test, hopefully by the end of the year, so yes, there will definitely be fuel upgrades for 2018."