Mercedes will delay any talks with Lewis Hamilton about extending his contract until after the 2017 Formula 1 world championship battle has been resolved.
Hamilton's current deal with Mercedes runs out at the end of 2018, but there have been suggestions that he is eager to extend it for several years after that.
With Ferrari committing to Sebastian Vettel until 2020, it is logical for Mercedes and Hamilton to continue their successful partnership.

What Vettel's surprise means for the driver market

Mercedes motorsport boss Toto Wolff says there is no rush to move things on and wants the focus of his team and its driver to be on beating Vettel and Ferrari to the title rather than contracts.
"Our relationship is very good and I think each of us appreciates what he has in the other one," said Wolff about the Hamilton situation.
"But this is not a topic we want to tackle now over the last remaining races of the season.
"It's an intense last third of the year, and we'll get that over the line, and then we'll pick up a discussion."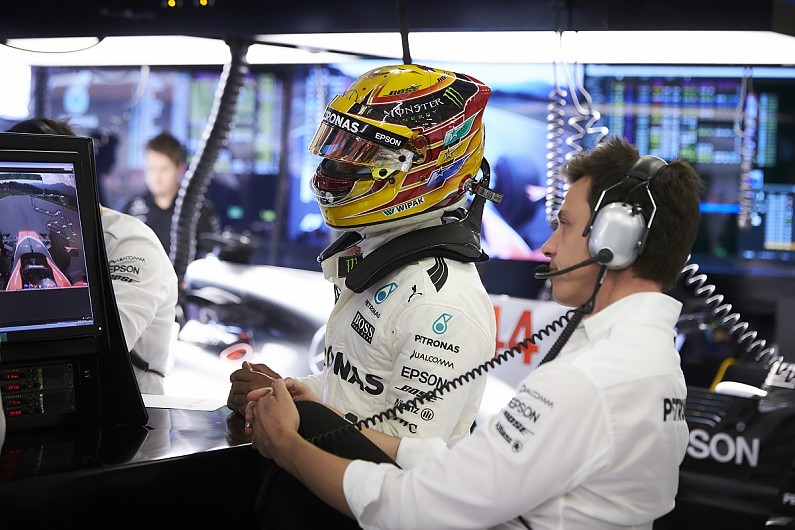 Mercedes has yet to confirm that Valtteri Bottas will remain with the team next year, but Wolff has said several times that it is a "no-brainer" for him to be retained.
The main intrigue is how long a contract Mercedes elects to give Bottas.
With Daniel Ricciardo potentially available for 2019 and his Red Bull team-mate Max Verstappen - who Ferrari is keeping a close eye on - the year after, the F1 driver market is expected to shuffle considerably over the next few years.