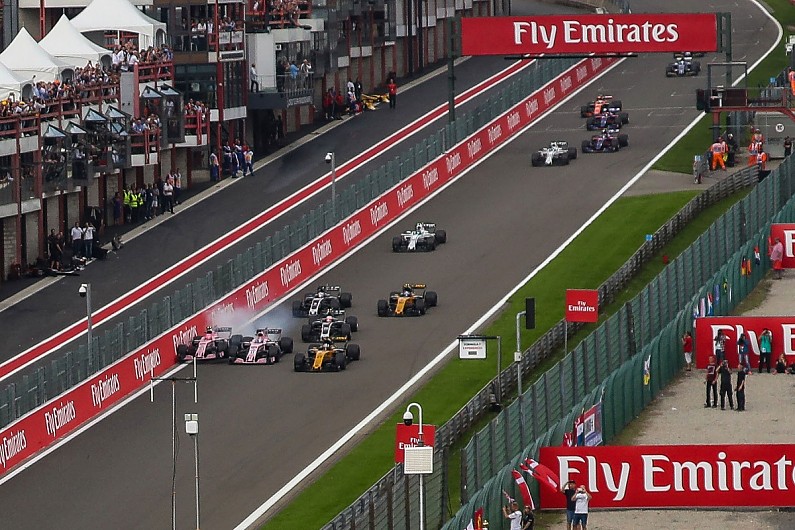 Force India's Sergio Perez and Esteban Ocon will not be allowed to race together in the future after they collided again in Formula 1's Belgian Grand Prix, says Otmar Szafnauer.
Perez appeared to squeeze Ocon towards the wall on the run down to Eau Rouge on lap 30 of 44, with the pair making contact that broke Ocon's front wing and punctured Perez's right-rear tyre before the Mexican retired late on.
The incident comes after the pair collided in Baku earlier this year, with both cars damaged.
Force India said at the time that both were responsible and that they would continue to let them race but after their collision at Spa, chief operating officer Szafnauer said that would change.
"I only saw what you saw [on TV], but it looked like Sergio squeezed Esteban into the wall and came out the loser of that scrap," Szafnauer told Sky Sports.
"In the future they'll never have that opportunity again. We've let them race up until now.
"If they can't do it in a manner which is good for the team then they won't be racing anymore.
"They shouldn't be coming together. We've given them the latitude to race and I've always said that.
"We've told them if it happens again, if a Baku type incident happens again, then we'll be calling the race from the pit wall in the future.
"If we stay fourth it will cost us nothing, but it's definitely cost us points."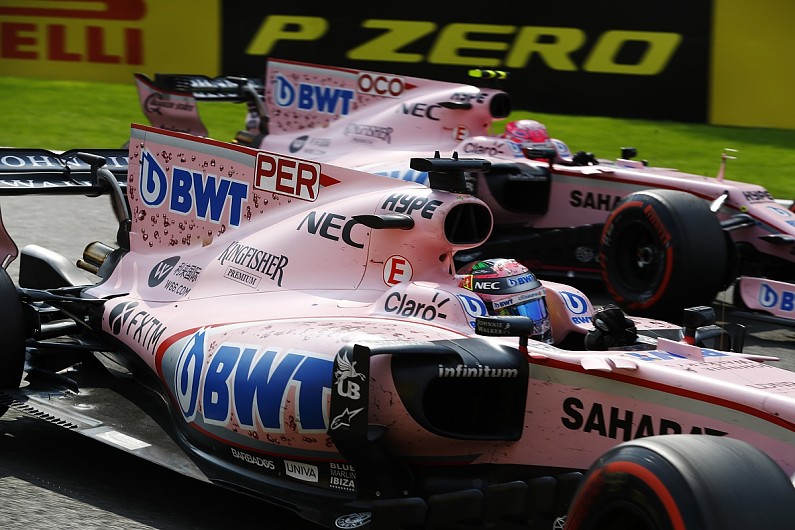 The contact was the Perez and Ocon's second of the race after Ocon was forced hard into the wall on the run to Eau Rouge by his team-mate, who was himself squeezed by the Renault of Nico Hulkenberg.
The final collision occurred shortly after Ocon complained that Force India had pitted Perez before him despite the former having track position.
The team said it was because Perez had a penalty, which he was given for leaving the track and gaining an advantage after a pass on Romain Grosjean, but to "stick with him, you have fresher tyres".
When it was put to him that fans want to see racing, Szafnauer agreed but insisted team-mates simply shouldn't be making contact.
"For sure, which is why we let them race," he said. "But once it gets to the point of safety margins and crashing into each other we've got to take it into our own hands."
Both Ocon and Perez recovered to the pits, with Ocon finishing the race ninth but Perez being called into the pits to retire the car with two laps to go.