Runaway Formula 2 championship leader Charles Leclerc's team boss says that there will be no sense in Formula 1 if the Monegasque does not graduate in 2018.
Prema Racing team manager Rene Rosin believes that Ferrari junior Leclerc, who has been tipped for "good things" in F1 by Ferrari driver Kimi Raikkonen, is ready to step up to grand prix racing.
Leclerc tested for Ferrari in the post-Hungarian Grand Prix test at the start of August, the second year in a row he has completed a day of the mid-season young-driver test for the Italian team.
The 19-year-old, who took part in four Friday practice sessions last season for Haas, could be a contender for a Sauber drive as part of a Ferrari tie-up with the Swiss team.
Rosin also said that Pierre Gasly and Antonio Giovinazzi, who Prema ran to first and second respectively in the 2016 GP2 Series (before GP2 was rebranded F2) should also get F1 seats.
Gasly has combined a Super Formula programme in Japan with Red Bull F1 reserve duties this season, while Ferrari reserve Giovinazzi raced twice for Sauber at the beginning of 2017 as understudy to the injured Pascal Wehrlein and is now taking part in Friday free practice sessions for Haas.
"Drivers like Antonio, like Pierre, like Charles should be in Formula 1 because they fully deserve it," Rosin told Autosport.
"How Charles is managing everything this year is something really incredible so he really deserves a chance.
"I think that they have to put him in the [F1] car, otherwise what's the sense of the junior formulas?
"What's the sense of Formula 1 either if we are not able to promote the best drivers to the field?
"Stoffel Vandoorne now is in Formula 1, but also in the beginning [as reigning GP2 champion] he was parked in Super Formula.
"If these drivers are not able to get into Formula 1, what is the sense in having Formula 2, Formula 3 and Formula 4 - these kids are all dreaming of F1, and if they're not able to do that there's no sense in it."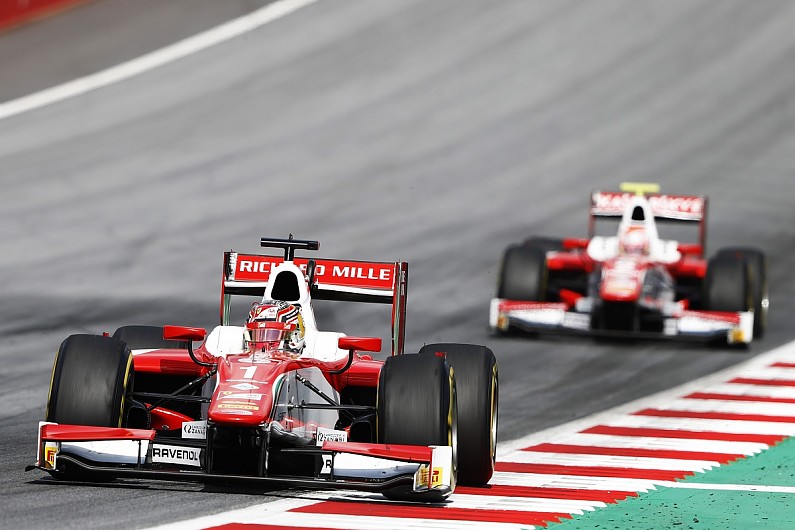 Rosin also said that Prema - which in 2017 is running five Ferrari proteges in the junior ranks - would be keen to evaluate operating an F1 team.
"Why not?" he said. "Formula 1 is a dream for every team; not only for drivers, but also for engineers.
"Of course I know that it's a dream, and it would be really difficult to obtain it.
"There needs to be a lot of changes in the structures of motorsport to do something to arrive at that point.
"It depends on how everything is organised, and in the case of a customer car I think it's possible to be organised, but of course with the situation as it is today no - it's something that needs to be planned, needs to be agreed and needs to be developed, also in terms of regulations."
Autosport has produced a standalone special magazine to celebrate our 70th birthday. All current print subscribers will receive a copy for free. To order your copy of the 196-page Autosport 70th Anniversary issue, please go to: autosport.com/autosport70th