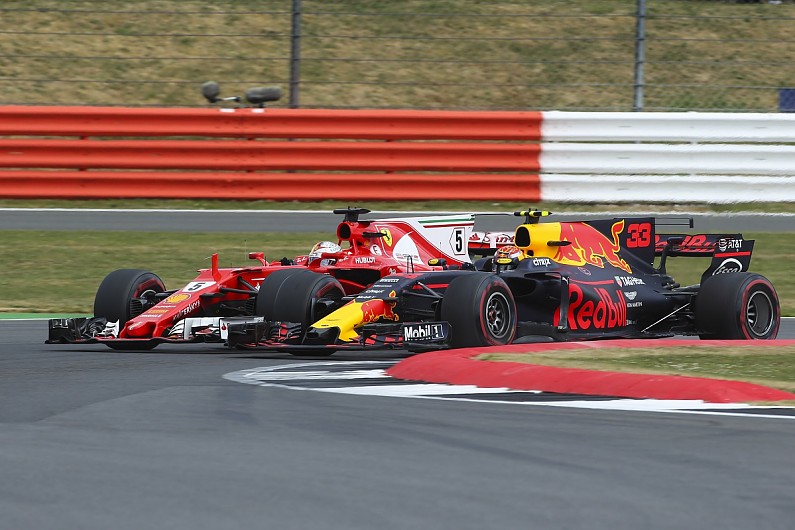 Christian Horner believes Max Verstappen will not be tempted to leave the Red Bull Formula 1 team for Mercedes or Ferrari.
Verstappen has a contract with Red Bull that runs to 2019, but he has been subject of long-standing interest from Mercedes and has also been repeatedly linked with Ferrari.
The Dutchman was courted by Mercedes during his stunning rookie European Formula 3 season before choosing to join the Red Bull programme.
Verstappen has endured a frustrating 2017 so far, with his RB13 plagued by reliability issues and Red Bull struggling to match Mercedes and Ferrari on a regular basis.
Asked whether he believed Verstappen could eventually be tempted to join one of Red Bull's two main rivals, Horner said: "I don't think so. I think he can see what's going on.
"He's impatient like any youngster but he's objective enough to know that there's good stuff in the pipeline.
"And from where we started the season to where we are now, the trajectory has been right there as soon as we sorted out the issues with correlation from earlier in the year.
"We've seen very sharp progress."
Verstappen is sixth in the drivers' championship with just one podium finish, a third place earned in the Chinese Grand Prix.
He trails team-mate Daniel Ricciardo, who won in Azerbaijan amid a run of five consecutive podium finishes, by 50 points in the standings.
Verstappen said he was "losing confidence" in the current situation after a clutch issue in Austria, and admitted to being "concerned" over whether Red Bull's engine partner Renault could deliver for 2018.
Horner acknowledges that Red Bull must deliver a race-winning car in order to extend Verstappen's time with the team.
Asked about a contract extension for Verstappen, Horner said: "What's reflected on a piece of paper has to reflect desire from both sides.
"There's no point talking past the end of Max's current contract at the moment, because it's down to us to provide him with a car that he can compete and win in.
"And I'm sure if we do that, I don't think there's any other team that Max would rather be in."