Aerodynamic fairings will improve the halo's appearance when it becomes mandatory in Formula 1 in 2018, insists FIA race director Charlie Whiting.
The FIA picked the halo as F1's cockpit protection system despite opposition from nine of the 10 teams and a fan backlash.

NIGEL ROEBUCK: Halo destroys F1's DNA

Whiting said prototype halos tried in 2016 were "raw" and not representative.
"Teams haven't explored the full range of possibility to make them look a little more pleasing to the eye," he said.
"At the moment we've only seen bare designs. Even when Williams ran with a white one, the same colour as the car, it looked a lot better.
"I personally think fans will get used to it. I know there's a little bit of push-back at the moment.
"They will come up with some pretty different designs, so I don't think it will be quite as bad as you think."

DIETER RENCKEN: Hating the halo is pointless

While the halo will be a standardised part, teams will be allowed to fit their own fairings to minimise the aerodynamic implications.
"They will all exploit the extra freedom that they have got, even if it is just for aero reasons," said Whiting.
"We will allow them to use non-structural fairings around the upper part, which can be no more than 20mm from the main structure.
"I think there's an overall width restriction, and a restriction on how far they can encroach on the cockpit opening.
"But 20mm is quite a lot all the way around, and they can do what they like with that."
SHIELD STILL IN PLAY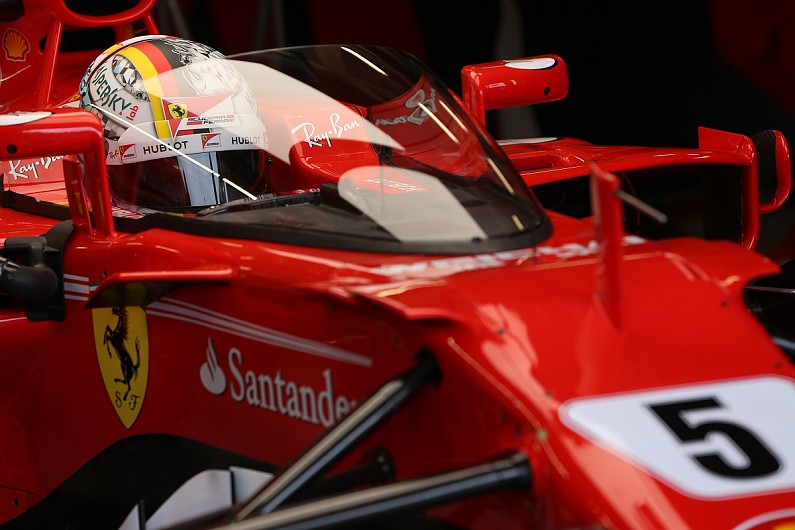 FIA safety director Laurent Mekies said the alternative shield device was put aside was because it has not passed the required tests.
The halo has been tested with a 20kg wheel assembly fired at it at 225km/h (140mph).
"It was the very first shield produced," Mekies said of the version Sebastian Vettel trialled - but disliked - at Silverstone.
"Sebastian was disturbed by a slight optical distortion that he had in the straight ahead position.
"We have good ideas on why this is happening. We don't think technically that it's impossible to solve at all.
"The underlying factor is that the shield was designed to offer a lower level of protection compared to halo so it would typically not pass the wheel tests.
"We also know with this type of device there were other complications linked to visibility, dirt, rain, etc.
"We felt that we had to explore it, and perhaps one day we'll get to enough strength to reach the target."
Mekies confirmed that the FIA had not ruled out eventually replacing the halo with a better solution.
"One of the reasons that we spent energy and time on the shield directions was to find a more integrated solution," he said.
"We felt that for now the downsides are a bit too big compared to the benefits of the halo, but it's possible that in the future we'll break some milestones and decide that another solution will give better protection and hopefully better aesthetics."
Autosport has produced a standalone special magazine to celebrate our 70th birthday. All current print subscribers will receive a copy for free. To order your copy of the 196-page Autosport 70th Anniversary issue, please go to: autosport.com/autosport70th