Silverstone's owner, the British Racing Drivers' Club, has triggered the break clause in its contract to host Formula 1's British Grand Prix.
The move means that under current terms, the final F1 race at the venue will take place in 2019 - though the BRDC is hopeful it can negotiate a revised agreement.
After months of deliberation, the BRDC felt that it could not afford to keep the race going in the present situation because it was certain to lose money in the future.
That is because of a 5% escalator fee that British GP chiefs were supposed to pay, meaning the rights fee had jumped from an original £11.5million in 2010 to £16.2m in '17.
By 2026, which was supposed to be the final year of the contract, the fee would be £25m.
BRDC chairman John Grant said: "This decision has been taken because it is not financially viable for us to deliver the British Grand Prix under the terms of our current contract.
"We sustained losses of £2.8m in 2015 and £4.8m in 2016, and we expect to lose a similar amount this year.
"We have reached the tipping point where we can no longer let our passion for the sport rule our heads.
"It would not only risk the very future of Silverstone and the BRDC, but also the British motorsport community that depends on us."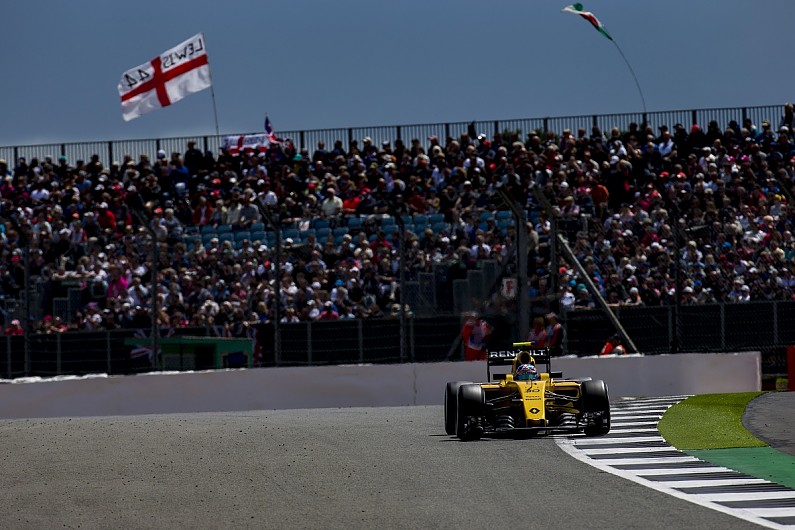 The BRDC hopes that by cancelling the contract it can come to a fresh agreement with F1's new owner Liberty Media to secure the future of the race beyond 2019.
"I want to be clear that although we have now activated the break clause, we are fully supportive of the changes the Liberty team are making to improve the F1 experience," said Grant.
"Our hope is that an agreement can still be reached, so that we can ensure a sustainable and financially viable future for the British Grand Prix at Silverstone for many years to come."