Formula 1 bosses say they are already spending "a lot of time" working out how to reshape the way the championship is broadcast for television in the future.
New owner Liberty Media has set about identifying areas it believes F1 has fallen behind over the years, and a key target is to take advantage of the opportunities offered by the power of online broadcasting.
Formula One Group is mapping out a way to offer its own 'Over The Top' (OTT) broadcast model, where fans can pay for an in-depth service similar to Netflix, but dedicated to F1 content.
"OTT is a tremendously important opportunity," said F1 chairman Chase Carey.
"It's going to vary market by market, it's clearly not going to be one size fits all.
"We were really a non-player in the digital platforms, so whether it's free, pay or digital, we want to make sure we're engaging with them all.
"We're actually ideally suited [to a digital service], because we have a wealth of data and information, and such great history, so we have the ability to create unique packages.
"We're still figuring it out for that fan who wants a much deeper understanding of what's going on in the sport, and what's going on on the track.
"We're spending a lot of time with a whiteboard defining what's the product, what is the experience, what is going to motivate the hardcore F1 fan around the world to pay?
"We haven't priced it yet, but let's say for example 10 bucks a month to access that package.
"Creating a subscription package for the strongest F1 fans is a tremendously important opportunity."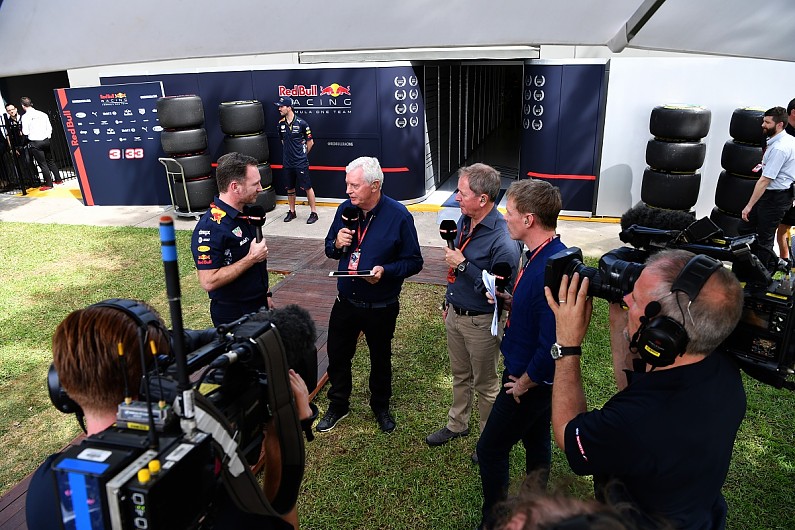 Such a drastic change will have an influence on F1's lucrative TV contracts model built by Bernie Ecclestone, but the championship's new owner hopes to be able to maintain that stream of income by making F1 more appealing, and it is also expected that future deals with TV companies will be shorter so they can be reviewed on a more regular basis.
"We will have to navigate though broadcast agreements - there will be a process to work through with our partners to enable us to do that, and we're on that path already," Carey added.
"In two-to-three years we have well over half of the TV agreements coming into some form of renewal - we're carving out the flexibility.
"As we go forward the agreements will be structured to make sure we can exploit all our rights.
"We're just starting to market [F1], we're just starting to engage fans in areas like digital platforms, so we think we can create some real momentum and energy in the next couple of years."
While a paid-for service will not appeal to some fans, Carey believes there is a balance to be struck between trying to form the largest audience possible, and making sure that audience is of value to F1.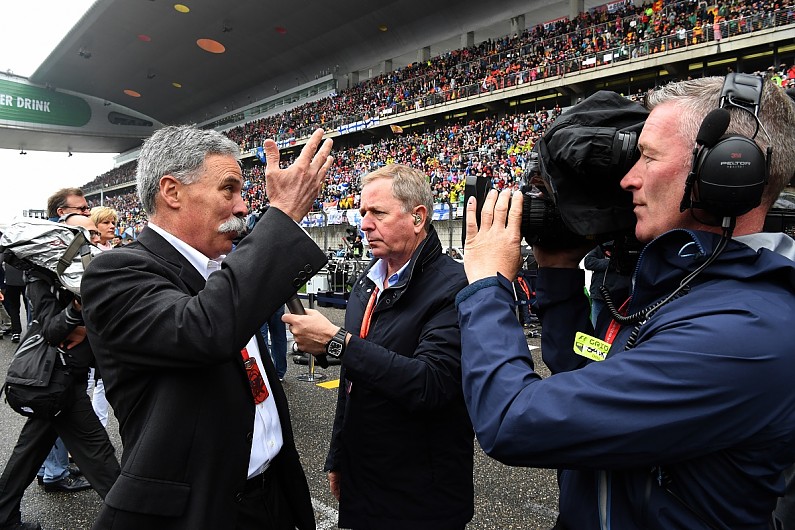 "We're going to be much more analytical about trying to evaluate the trade-off between reach and dollars," he said.
"Your most valuable fans are your most passionate fans, and we actually have an incredibly important group of passionate fans around the world who love the sport.
"There's no question the migration in places from free to pay has an impact on audience - almost every sport in the world is going through a migration from free to pay.
"Part of what we have to do is make sure it's more than free to pay, it's digital, and how you engage fans across the broader spectrum of free, pay and digital.
"Our goal is going to be to engage the full spectrum of video platforms.
"You expect to gravitate towards the pay platform over time, but we want to find the right agreements to marry that with some free over the air [broadcasting] - that is something we clearly value."