Lewis Hamilton says he now believes his poor Russian Grand Prix Formula 1 weekend was due to "small things" that meant his Mercedes never got the Pirelli tyres working properly.
Hamilton was a distant fourth at Sochi as his team-mate Valtteri Bottas claimed his maiden F1 win.
Afterwards Hamilton said he had no answer for his struggles, while earlier this week Mercedes motorsport boss Toto Wolff suggested there were "no magic bullets" that would prevent the problem reoccurring.
But ahead of this weekend's Spanish GP at Barcelona, Hamilton said an accumulation of small factors had been identified.
"It was just a bunch of small things that all added up in one pot," he said.
"Nothing in particular, not single one thing that was bigger than another.
"That just led us in slightly the wrong direction but it should be better this weekend.
"It is a tyre issue. The tyre window working range is quite small, so the whole weekend I was generally not in the right window with it."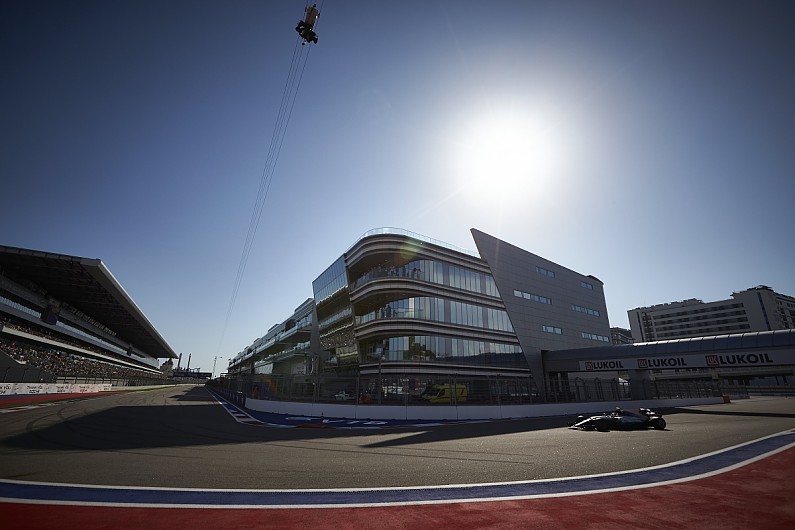 He is optimistic that he will fare better in Spain.
"Coming into this weekend we have a good understanding of what went wrong," said Hamilton.
"There has been analysis as there is race-to-race.
"We have grown from experience of having won with a fast car and a car that struggled in so many areas.
"I definitely think we are better equipped now but I can't say it will be better this weekend, I hope it will be.
"There will be upgrades for everybody and we will be doing work tomorrow to get the car in the right place."