The Malaysian Grand Prix promoter says he felt "ripped off" and "conned" when he heard Bernie Ecclestone's admission that he charged Formula 1 venues too much.

The Sepang event will leave the F1 calendar after the 2017 season, ending an 18-year stint on the schedule, but will continue with MotoGP.
It was the first of a series of purpose-built circuits added in F1's push into new territories.
Several of the new events struggled financially, with Korean and Indian GPs proving shortlived, and former F1 commercial chief Ecclestone conceded last month that such venues "can't make it work" as his organisation "charged them too much for what we provide".
Sepang circuit chief executive Dato' Razlan Razali expressed his disappointment at Ecclestone's comments.
"I just felt ripped off in some ways, even though we were not forced to sign the agreement," he told Autosport.
"But to come up with a statement like that - how does it make us feel?
"All this time you have been overcharging us and we are not getting what we want, such as good racing and access to drivers and teams.
"Of course, nobody put a gun to our head but for you to come up with comments like that makes us feel worse.
"It makes us feel like we've been conned and we're not getting what we paid for."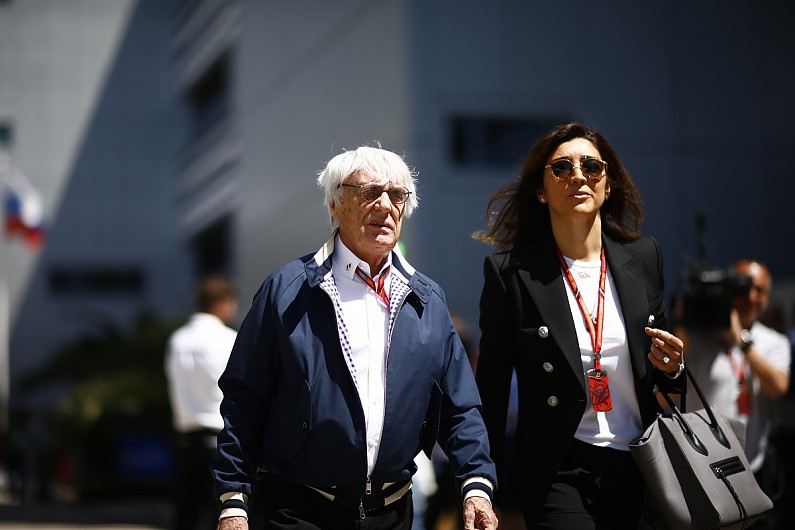 Ecclestone hit back at Razali's stance in an interview with Reuters.
"Nobody made him look stupid, and it's difficult to make people look stupid. If they are, they are," said Ecclestone.
"They have done a very good job with the motorcycles, he's fallen in love with the motorbike racing and that they apparently make money from.
"With Formula 1 they don't make money and what I said was we haven't been delivering what they bought. Not our fault. We don't make the show.
"But thankfully now, if Ferrari keep up their job and the other people do the same, we'll have very good racing and then things should be a lot better for the promoters. They should be able to sell tickets."
When asked if he had spoken to Liberty following Ecclestone's comments, Razali said: "We touched base on it but there is no point talking about the past.
"We want to make sure the Malaysian GP in its final year is a great show."
The Sepang venue said a fall in spectator and television viewing numbers led to the government, which funded the race, requesting the early termination of a contract that ran to 2018.
Razali said he had a "number of discussions" with new F1 owner Liberty Media regarding the deal but they could not find a way to continue.
"They made an attempt to make us stay but to me not strong enough for us to reconsider," he said.
"We spoke with them at great length in Bahrain.
"Liberty offered to reduce the fees, but the offer was not attractive enough for us to maintain until even 2018."