Pascal Wehrlein will return to action in the Bahrain Grand Prix after missing the first two races of the 2017 Formula 1 season, Sauber has announced.
The Mercedes protege's pre-season build-up was disrupted by a violent accident in January's Race of Champions in which he sustained back injuries.
Wehrlein felt that, having missed weeks of training, he was not fit enough to compete with the new, more demanding F1 cars, and decided to withdraw from the Australian GP following Friday practice and then missed China too.
He was replaced at Sauber by Ferrari junior Antonio Giovinazzi, who finished 12th in Australia and retired in China last weekend after crashing early in the race.
Mercedes motorsport chief Toto Wolff predicted last week that Wehrlein would definitely be back for Bahrain.
"We decided to give him 10 days of proper training instead to return him to the shape he needs to properly drive this car," Wolff told German broadcaster RTL Sport.
"Then he will come back in full force in Bahrain."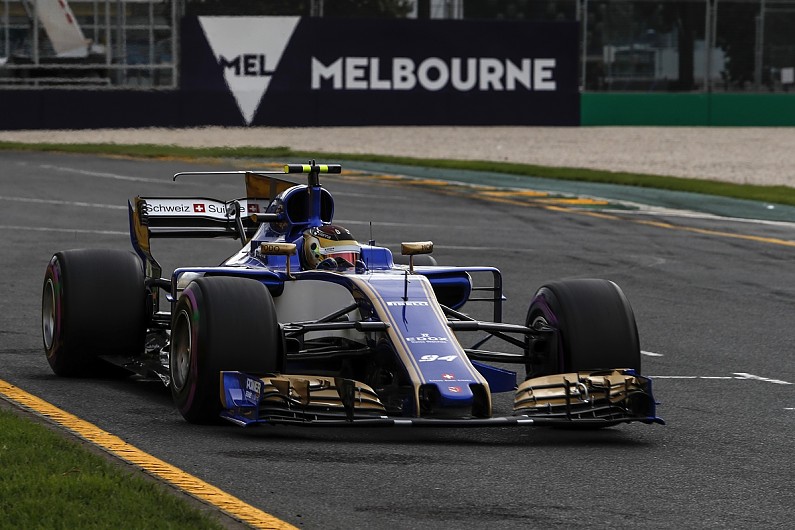 Sauber confirmed via its Twitter account on Tuesday that Wehrlein had the green light to return to racing at Sakhir, alongside Marcus Ericsson.
Given the way crashes overshadowed his Shanghai weekend after an impressive debut in Melbourne, Giovinazzi had hoped he might get a chance to make amends with another race.
"It was better ending after Melbourne than now, so I hope I can have another opportunity to show what I showed in Melbourne," he said on Sunday in China.
Ferrari has so far preferred to keep Giovinazzi, who was runner-up as a rookie in GP2 last year, on reserve duties rather than giving him a full-time racing programme in another series.