Ferrari's 2017 Formula 1 engine could be better than Mercedes', reckons Haas team principal Gunther Steiner.
Sebastian Vettel beat Lewis Hamilton to victory in the Australian Grand Prix, and rival teams had indications through GPS data over the season-opening weekend that Ferrari's biggest step compared to last year had been in power terms.

Nigel Roebuck's verdict on the start of F1's new era

The progress seen by Haas, which runs customer Ferrari engines and recorded its best-ever qualifying result with sixth, leaves Steiner convinced Mercedes no longer has the edge, and could even be behind.
"With the engine, there is not just one area that is better, it's the whole package that has improved from last year," said Steiner.
"It's now as competitive as a Mercedes engine, if not better.
"Ferrari won in Australia, but everybody is developing and trying to get better.
"It's always going to be a development race.
"They've made a good step, and without that help from Ferrari, we wouldn't be where we are."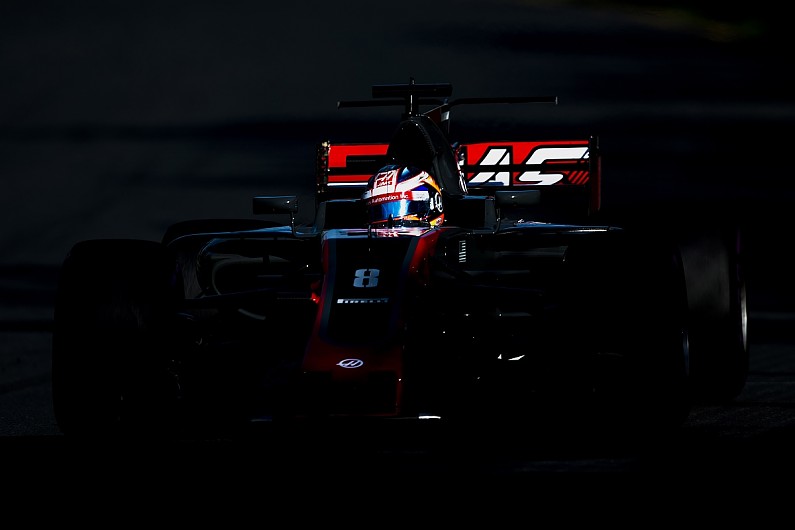 Although Haas failed to capitalise on its strong qualifying form in Australia, Romain Grosjean retiring from the race with a water leak, Steiner sees no reason for alarm about the situation his team is in.
"If you've got speed, you can get reliability," he said.
"It's not good not to have it in the beginning, but not to have speed would be much more difficult to fix than the reliability.
"We are cautiously optimistic. We need to still prove that our performance wasn't a one-off.
"It's very tight in the midfield. On a good day, you could be on top, but on a bad day, you could be at the back.
"The other midfield teams have shown that this can happen.
"I think we surprised a little bit with our performance, especially Romain qualifying sixth with his lap, which was four-tenths faster than (Felipe) Massa's.
"That's pretty good."
Autosport has produced a standalone special magazine to celebrate our 70th birthday. All current print subscribers will receive a copy for free. To order your copy of the 196-page Autosport 70th Anniversary issue, please go to: autosport.com/autosport70th