Valtteri Bottas thinks it is wrong to judge that Formula 1's 2017 cars have made overtaking impossible after just one grand prix, insisting some tracks will throw up good racing.
Although there were very few passes in last weekend's season opener in Melbourne, Albert Park has historically been a circuit where overtaking has proven difficult in F1.
That prompted Renault's Nico Hulkenberg to say passing was "almost impossible" given the dirty air, while FIA president Jean Todt suggested it was a price worth paying for the quicker cars.
Bottas thinks what happened in Australia will not be repeated at all tracks, and he especially thinks that the next race in China, with its long straight, will be a totally different story.
Asked by Autosport whether he felt overtaking being harder in Australia was down to the track or rules, Bottas said: "I think in general it will be a little more difficult, but it'll depend on tracks.
"The circuits with really long straights will be very good racing because also the slipstreaming has a bigger effect now, and DRS does too with these rear wings.
"So some places we will see good racing and some places like Barcelona it will be very difficult to overtake.
"Let's wait a few more races and see how the racing goes, but obviously [Australia] was more tricky than last year."
While few were expecting anything other than more difficult overtaking thanks to the higher-downforce cars, Bottas does think it is a pity that it has happened.
"I think when you're in the same car and with similar-ish tyres, it's extremely difficult at a track like this," he said of Albert Park.
"With the new cars, it's more difficult to follow once you're within two seconds, as you lose quite a large amount of grip.
"So we need big pace difference to really go for it to try and overtake. I think it's a bit of a shame."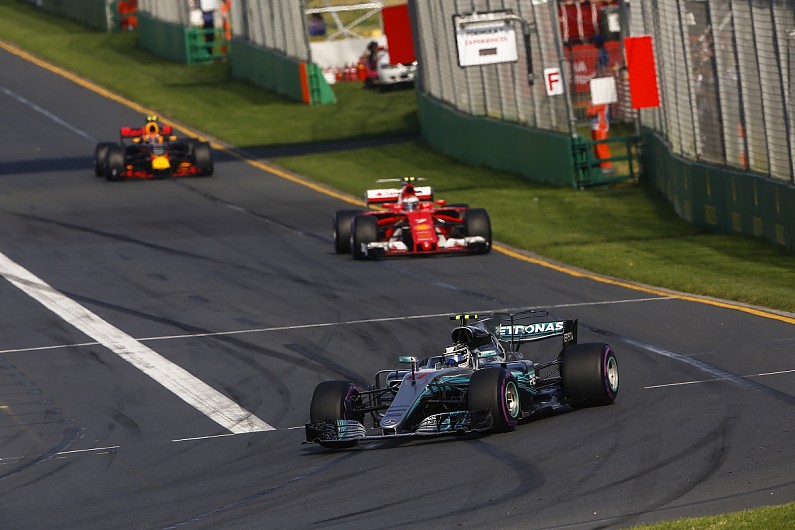 Bottas's views about Albert Park not offering a true picture of 2017 overtaking possibilities has been backed up by Kimi Raikkonen.
The fact that lapping cars had proved to be a bit easier left Raikkonen feeling that things may not be as bad as some have suggested.
"I think the lapping, I must say, it felt more easy," said the Ferrari driver.
"Obviously there might be a bigger difference between teams, so that kind of helps, but I think if you take any top team, top car, against another, it's never going to be easy to overtake.
"It depends a lot when people stop and what deg your tyres are at and the speed of the car generally."
Autosport has produced a standalone special magazine to celebrate our 70th birthday. All current print subscribers will receive a copy for free. To order your copy of the 196-page Autosport 70th Anniversary issue, please go to: autosport.com/autosport70th