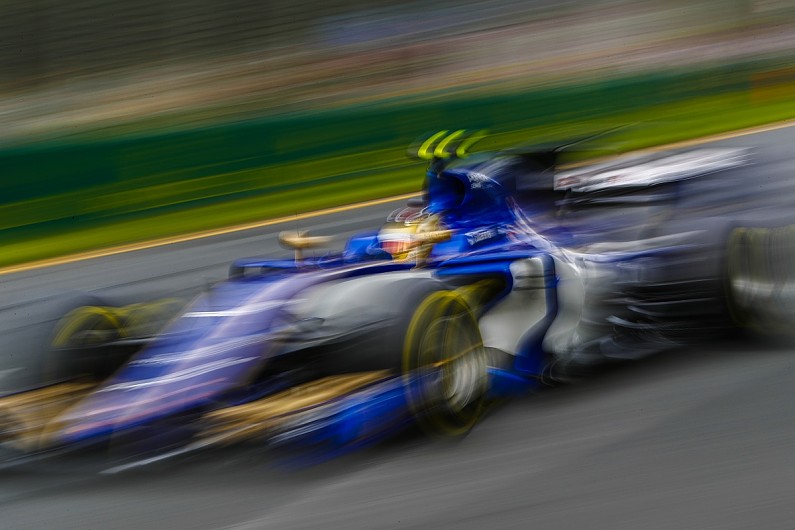 Sauber Formula 1 driver Pascal Wehrlein has defended his withdrawal from the Australian Grand Prix, and stressed it is not a recurrence of his back injury.
Wehrlein missed the first pre-season test at Barcelona after hurting his back in a crash at the Race of Champions in January.
Though Wehrlein returned for the second week of testing in Spain, he was limited to half-day appearances and did not complete more than 10 flying laps at a time.
He was declared fit to compete this weekend by the FIA on Thursday, but said he developed fears in Friday practice he would struggle to perform over a race distance.
Pressed on why he would not persevere through the pain, as drivers have done in the past, Wehrlein replied: "Every situation is different. I had a back injury and I couldn't train as hard as I wanted and that is it.
"So every situation is different. We are not feeling comfortable to race this weekend."
He added: "The injury happened, I think, nine weeks ago, and that was the time where you just have to prepare as good as you can for the season.
"The injury took me a step backwards, of course, and now I'm just catching up.
"I felt like everything was OK, but just not for the whole race distance.
"You never drive under race circumstances, and yesterday in the car in the long run you feel it more than in testing or in shorter runs."
Wehrlein told the Sauber team of his concerns during its post-FP2 briefing and Ferrari agreed that its third driver Antonio Giovinazzi could replace him.
Team principal Monisha Kaltenborn has already claimed Wehrlein would return for the Chinese Grand Prix, and she said the team wanted to respect his decision.
"For the team it matters what the driver says and if the driver is not 100% there to deliver the way the driver also wants to," she said.
"We will not take any unnecessary risks here. We cope with it and we find a solution which should work with us."