The FIA has not written off the idea of an alternative cockpit protection design to the heavily-tested halo being introduced in Formula 1.
Red Bull was instrumental in pushing forward with the concept of an aeroscreen last year, but stopped work on it after its initial design did not get through a rigorous test programme put in place by the FIA.
The focus since then has been on the halo, with all teams running the system at some point during Friday free practice sessions last year to get a better understanding of it.
Despite most drivers being in favour of the halo, opinion remains divided among teams and fans about whether or not it should be the chosen solution for 2018.
F1 deputy race director Laurent Mekies says that the FIA is happy with how work on the halo has progressed although the possibility of a canopy system being brought in could not be ruled out yet.
"No, it's not dead," he said during the Autosport International show last weekend.
"Technically, it's possible, it's maybe six months, five months away if we wanted to do that.
"We are waiting for the final word from our bosses to know if they want the halo, if they want the canopy, if they want something in between, or if they want something more aesthetically pleasing - even if there is a price to pay.
"Everything is on the table. There is nothing that we consider impossible right now."
F1 has agreed to introduce some form of cockpit protection for 2018, but the details of it have yet to be finalised.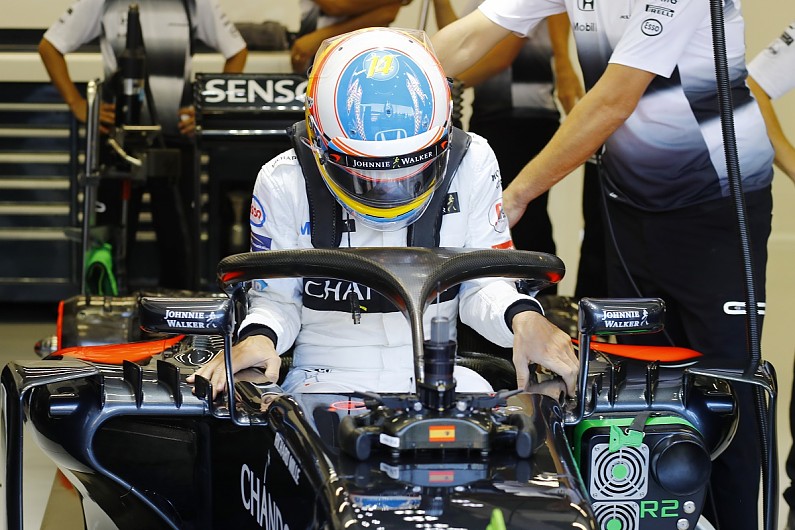 About that process, Mekies added: "It's a philosophical conversation. The engineering work is done.
"Somebody needs to decide if it's right for F1 or not; if it's compatible with the DNA.
"The net safety benefit is established. After that, we accept that F1 is not a closed car.
"So is it right for F1? It is for somebody to answer your questions, which is very much the stakeholders.
"That's what is being discussed quite intensely right now."