Christian Horner says the whole Red Bull factory is focused on development of its 2017 Formula 1 car but there are still some minor updates to come for this year.
Red Bull has grown stronger as the F1 season has gone on, helped in part by the improvement of its Renault engine, leapfrogging Ferrari into second in the constructors' standings.
With sweeping changes to the aerodynamic and engine regulations next season, there is scope for the pecking order to be reshuffled so teams are piling as much of their efforts as possible into 2017 development work.
"We have a few little bits and pieces [for Singapore]," said Red Bull boss Horner.
"Now the whole factory is focused on 2017. There are little bits and pieces [for the 2016 car] but nothing major."
At the Italian Grand Prix, Red Bull failed to reach the podium for the first time since June's European GP in Baku as Daniel Ricciardo and Max Verstappen finished fifth and seventh respectively at Monza.
But Horner remains positive about the team's chances in the remaining seven races, starting with Singapore.
"It is a different type of circuit," he said. "We expect to be stronger.
"Hopefully we can get closer to Ferrari and give them a harder time than we did in Monza.
"Monza is a pure horsepower circuit, slow-speed corners, long straights, so it's very clear where things are at.
"We're in a better position to where we were 12 months ago, but there is still some way to go to close that down.
"But we know that there are circuits coming up which should suit more the characteristics of our car.
"Singapore, Malaysia, Japan, Mexico are theoretically all tracks which should be reasonable for us."
VERSTAPPEN 'JUST GETTING ON WITH IT'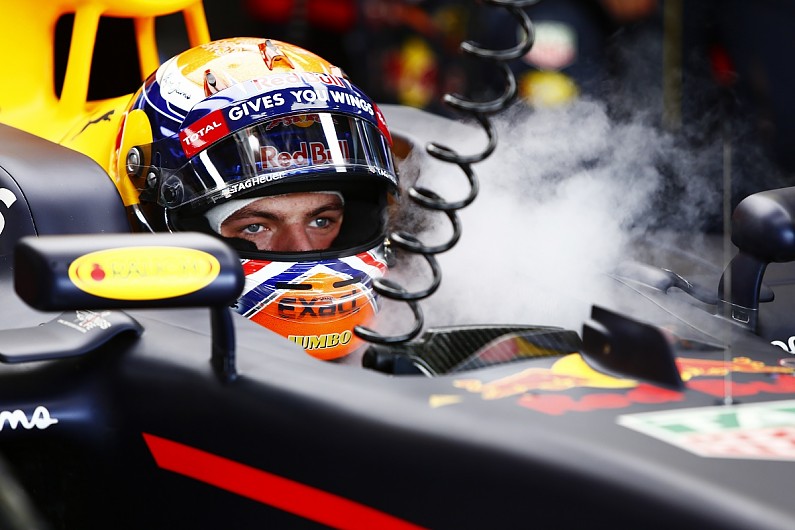 Verstappen's driving continued to be a talking point at Monza, following widespread criticism he received at Spa, but Horner said the Dutchman was unmoved.
"I haven't seen any effect at all," he said. "He takes it all onboard, he's a young guy that is going through different experiences.
"He is growing and learning but like any 18-year-old, it's water off a duck's back.
"He's focused on his racing, he is who he is and he's just getting on with it.
"He's not changing because someone says he should."