Mercedes motorsport boss Toto Wolff has called for a loophole in Formula 1's rules to be closed that has allowed Lewis Hamilton to build up a pool of fresh engines.
Hamilton has taken three new power units at Spa this weekend to see him through the rest of the season, earning him a 55-place grid penalty for the Belgian Grand Prix.
However, the world championship leader will start from 21st, with only McLaren's Fernando Alonso behind him after he failed to set a time in qualifying.
Alonso also incurred a 60-place penalty of his own due to Honda changing various power unit components in the Spaniard's McLaren.
"Last year we had a race where Jenson [Button] took 52 places, and it was so ridiculous," said Wolff.
"To use more than one engine over a race weekend, that shouldn't be happening.

Hamilton could miss next Mercedes upgrade
"So we tried to bring in a regulation saying you cannot stockpile engines, but it failed.
"The proposal wasn't accepted by the other teams.
"So this time around we decided to take more engines on board and put them on stock.
"But the system is far from perfect, and it sounds a bit ridiculous.
"We should probably close that loophole."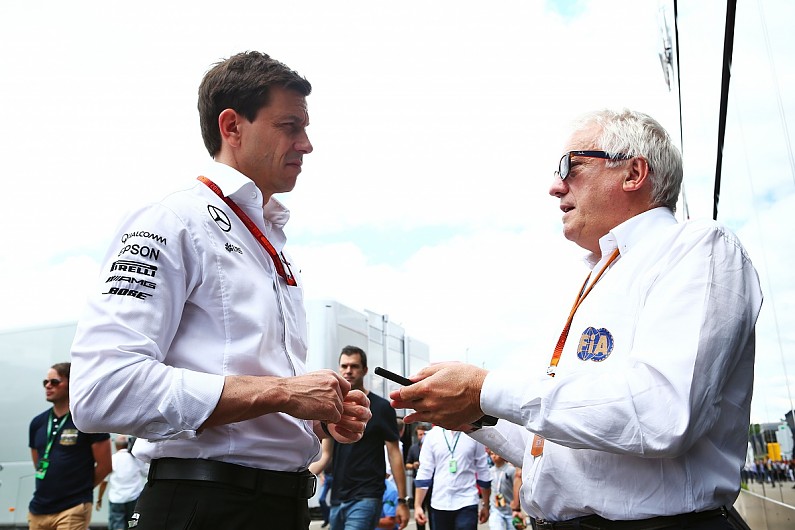 Wolff suggested after qualifying that given the difficulties Mercedes has encountered so far at Spa, next week's Italian Grand Prix may have been the better option to change the power units.
Mercedes has failed to get the super-soft tyre to work given the abrasive nature of the track, combined with high temperatures and the mandatory minimum pressures in place this weekend.
Hamilton, however, dismissed waiting for the next race as a viable option.
"I couldn't take them at Monza," he said.
"I might not have got through this race weekend on the only other engine I had that's alive.
"I could have entered the race, but I wouldn't have been able to push the engine.
"There was a risk it wouldn't have made it. It's on its last legs. We didn't want to take that risk."